A year on from the first lockdown… Amber Richardson
6th April 2021
Week three of our 'A year on from the first lockdown…' interviews and we would like to introduce you to Amber Richardson, our Customer Experience Manager based in our eastern region.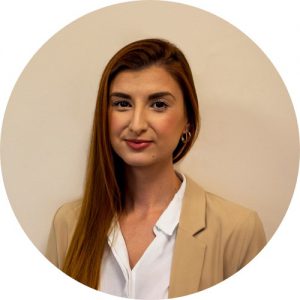 What has the last year been like for you?
A rollercoaster.  It's been challenging to take on a new programme area; learn a new side of the business; build a team; and go into a pandemic! Some days have felt like a positive stress, others a downright slog. However, self- and peer- motivation have kept propelling me forward. The last 12 months have allowed me to gain greater perspective and to reflect on my own goals. I feel more centered and focused on my direction of work. I have found new ways of staying engaged and getting involved. I can't say I would want to relive the last 12 months but I am thankful for the lessons learnt.
What have you found the most difficult?
The isolation – I am a very tactile person and my preferred communication style has always been 1-2-1. I've missed not going to site or delivering training for our people.
Have you felt supported and reassured throughout?
Yes – regular communications from Barhale, my Barhale managers and peers.
What do you think has been managed well?
Communications: the tone has been realistic; the frequency has been about right – we've not been bombarded but reassured; the use of different channels –  such as Yammer and Teams; and the content has remained engaging – while the core message might be centered on COVID it is mainly from  a "health and wellbeing" perspective.
What has the last year taught you and what changes do you plan to keep in place long after COVID-19?
Gratitude. To take every day as it comes. To focus on what it is important and how to manage time to meet goals.  To always work on personal resilience as you never know when you will need it. To keep trying new things and home in on your craft.
What have you missed most?
Barhale social events and networking.
How well do you think Barhale responded to COVID-19?
Professionally and in a calm, realistic manner.
As an employee working within the essential services sector do you feel a sense of pride?
Absolutely. I always feel this way regardless but with the stress and complications the virus has added, we have demonstrated a united resolve.
And lastly, what is the first thing you are going to do when this is all over?
Hug people. Hold hands. Book holidays!