Annual Anglian Water 'WaterAid' – the 80 Mile Challenge
6th September 2016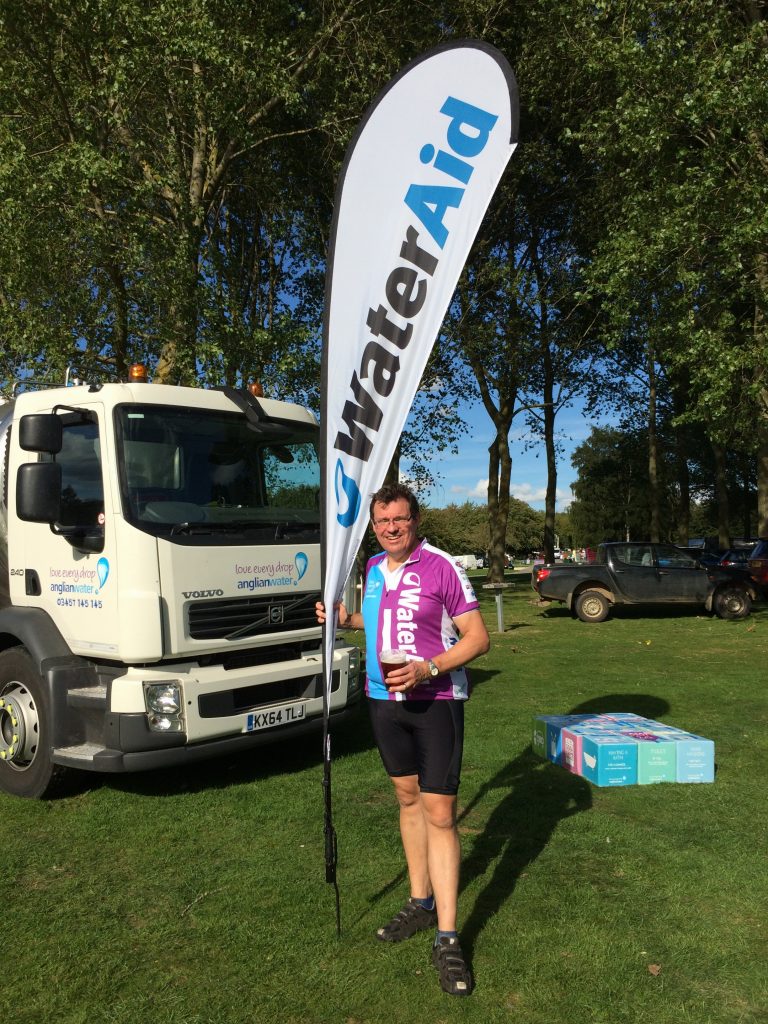 After last year's outstanding success in completing the 45 mile ride in one piece – Andy Flowerday has decided to raise the bar in support of our 'Be Healthy' campaign, and go for the 80 mile challenge this year!
The Annual Anglian Water WaterAid event is happening this weekend – the 9th and 10th September – and training has started in earnest!!
The course runs from Grafham Water to Pitsford, and then on to Rutland Water, where hopefully a BBQ and cold pint of Rutland Ale awaits!!
Andy is doing this as part of a great team of people from Anglian Water and their Partners – from fellow cyclists, organisers, marshals and hopefully generous sponsors, collaborating together for WaterAid, to raise funds to help some of the world's poorest communities take their first essential steps out of poverty.
Safe, clean water is essential for life, but one in ten of the world's population does not have access to it. Just £15 can enable one person to access a lasting supply of safe water, improved hygiene and sanitation.
Thanks to you, women and children will no longer have to spend hours each day collecting water. Thanks to you, these children can spend more time at school and look forward to a brighter future.
By supporting Andy's fundraising you're a genuine life-changer – and will ultimately help transform whole communities which is fantastic!
Any and all donations will be much appreciated – don't be shy in coming forward – literally every single £ helps, and no doubt your kind innovative messages of support and encouragement will help oil the wheels on the day!
If you are able to support this worthy cause, you can make a secure online donation using your credit or debit card by clicking on the link below:
https://www.justgiving.com/fundraising/andy-Flowerday
Good luck Andy!