Barhale 3 Pillar Annual Awards 2017
7th December 2017

Recognising the people and teams who delivered an outstanding contribution for profit, safety or our environment.
Barhale hosted another superb annual 3 Pillar Awards day on Wednesday 1st November at Walsall Football Club's Bank's Stadium. The theme of the day was focussed on being on the 'Front Foot' with health and wellbeing, safety, the environment and quality. Our 'Front Foot' aim is to maximise our efforts in working proactively to prevent issues and incidents before they materialise, providing a step change in over reliance on post incident reactivity and learning.
The day started with introductions and theme setting from Barhale's CEO Matthew Behan and Executive Director Andy Flowerday, explaining what being on the 'Front Foot' means to our business and our clients and supply chain partners. The day also enabled our 175 guests to engage in four 'Front Foot' themed workshops and receive an introduction to the important work being done on mental health awareness across the construction industry by our Mates in Mind guest speaker Josceylne Shaw.
The aim of this year's event was for greater operational input, which resulted in 'Closing the Loop' presentations by regional leaders on their efforts and actions to support our 'Be Healthy & Be Safe' programme for 2017, confirming best practices achieved at a local level across our business.
The final part of the day recognised the efforts of our people and supply chain partners who have gone the extra mile to demonstrate that they are clearly on the 'Front Foot,' helping Barhale to achieve its goals and targets.
Workshops
All of the workshops delivered on the day were presented by Barhale people. They included:
'Front Foot' Health & Wellbeing
Dr. Lisa Curran and Joanne Southan gave a presentation on fatigue with particular emphasis on how people can maintain their alertness levels while at work. The workshop focused on the importance of making lifestyle changes in terms of exercise, diet and sleep routines and the impact these small changes help in increasing alertness and reducing fatigue.
'Front Foot' Safety
James Haddon, David Sidaway & Phil Cull provided an operational view of being on the 'Front Foot' with safety, highlighting great progress in preventative steps to reduce the risks associated with plant and people interfaces, service avoidance standards and managing and monitoring isolations using the 'Lock Safe' tool.
'Front Foot' Environmental
Amin Badruddin confirmed the importance associated with specific project level aspects, impact assessments and delivering controls to reduce environmental risks at a site level. He also reiterated the importance of people upholding their environmental responsibilities, which will help us to stay on the 'Front Foot'.
'Front Foot' Quality
Lee Kennedy, with the support of Mihai Ichim, delivered a fun session where each group was split into teams with the aim of building a Lego helicopter, following the instructions provided, in the quickest time. The workshop highlighted the importance of material checking, following the specifications and the advantages associated with prefabrication to maintain our 'Right First Time' approach.
Material Supplier of the Year Award – Won on overall good service and ability to provide materials/products, which are designed to improve health and safety performance, are environmentally friendly and support us to achieve our 'Right First Time' approach.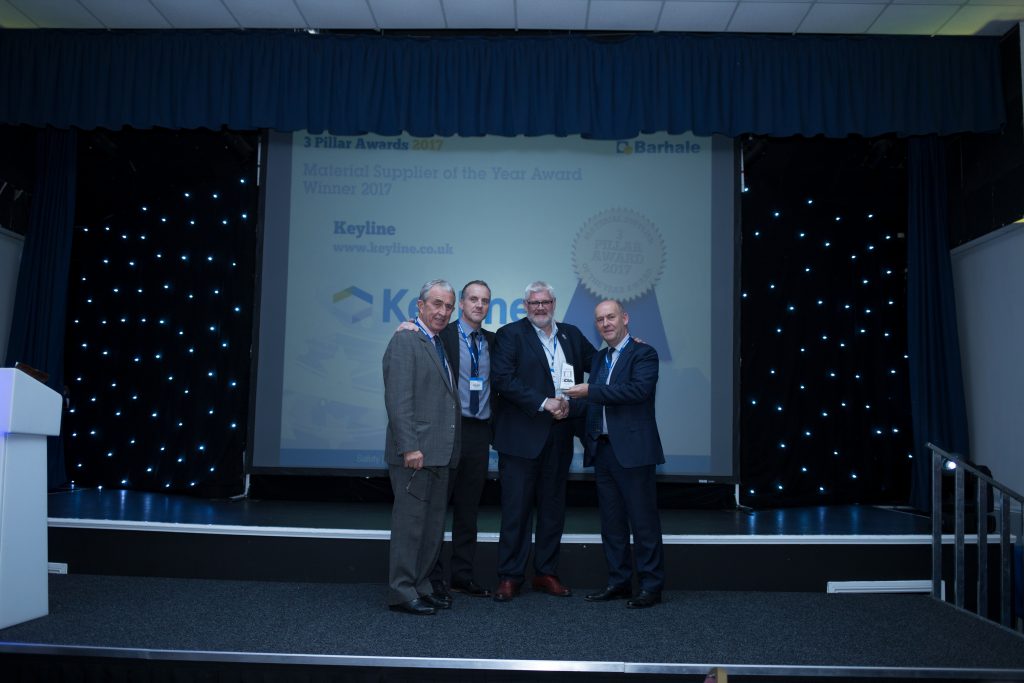 Subcontractor of the Year Award – Won on overall good service, clearly demonstrating zero accidents, working collaboratively and promoting 'Front Foot' Safety.
Plant Supplier of the Year Award – Won on overall good service providing efficient, innovative plant, which supports our 'Front Foot' safety approach.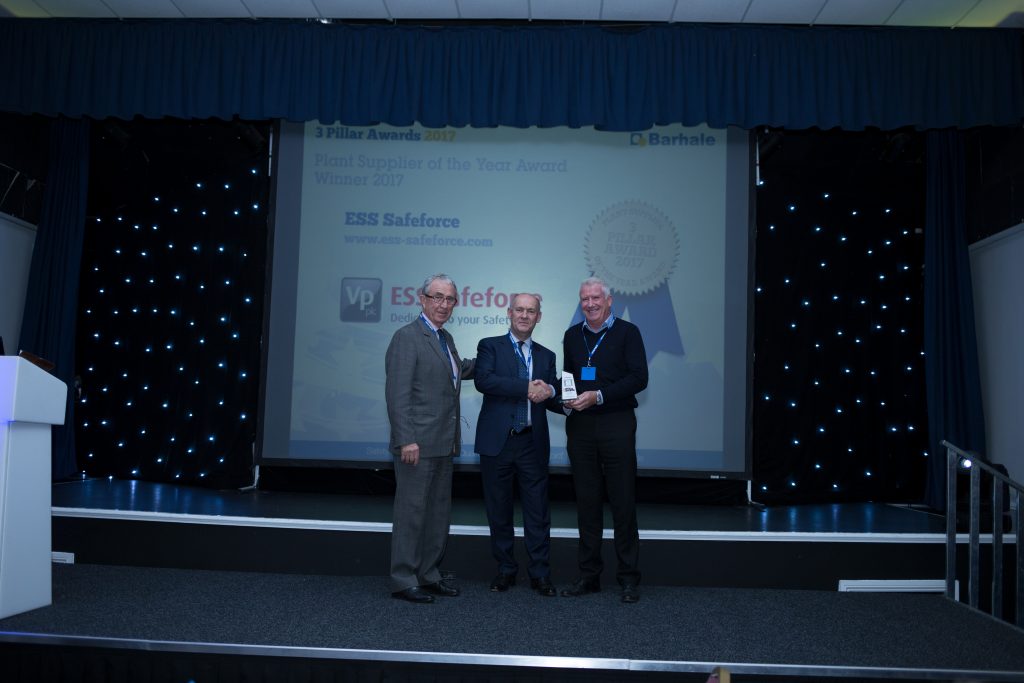 Living the Values Award – Recognising the people and teams who bring our Core Values to life and actively demonstrate that our Values are at the very
heart of our business.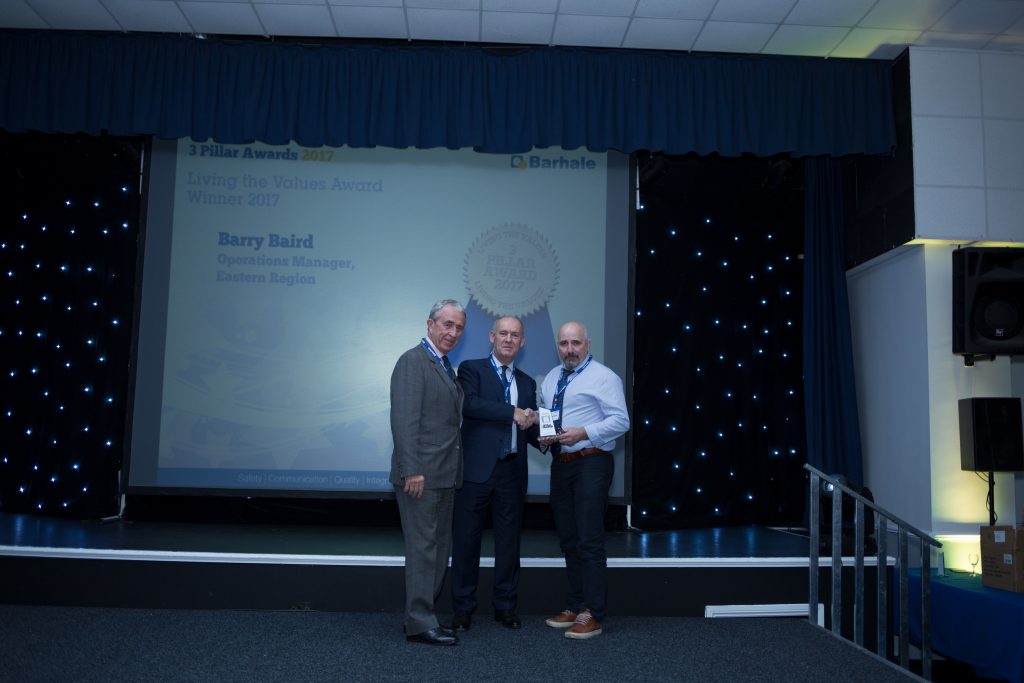 Young Person Award – Criteria based on individual academic achievement and completion of his/her development plan.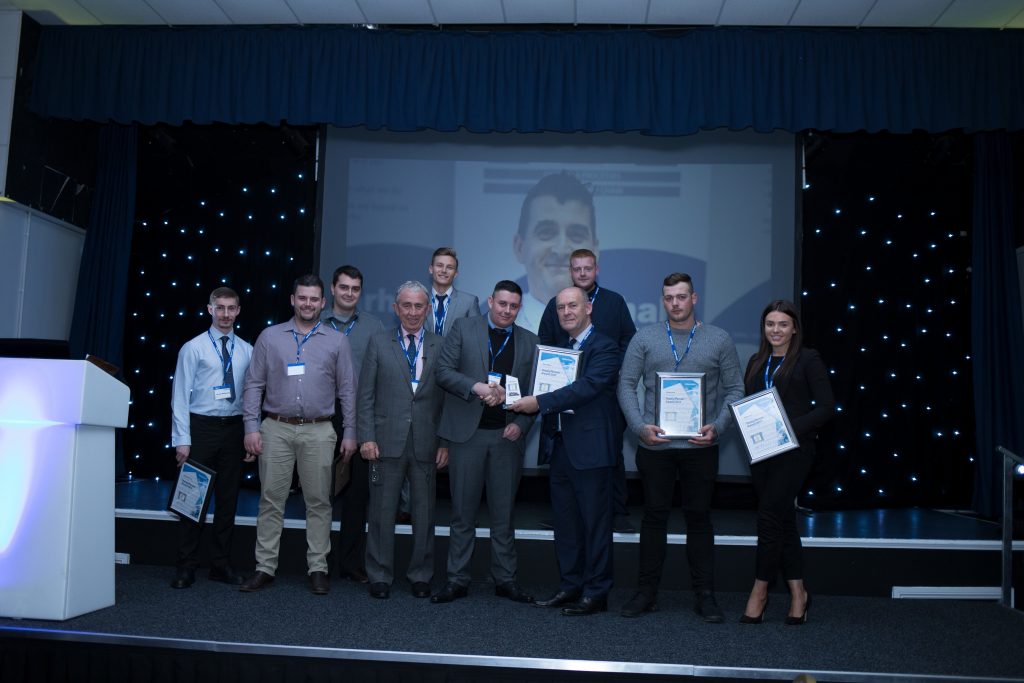 Safest Site Award – Won on the site's consistent high safety inspection scores, zero lost time accidents and where the team can demonstrate being on the 'Front Foot' with Safety, focusing on preventative actions rather than reactive.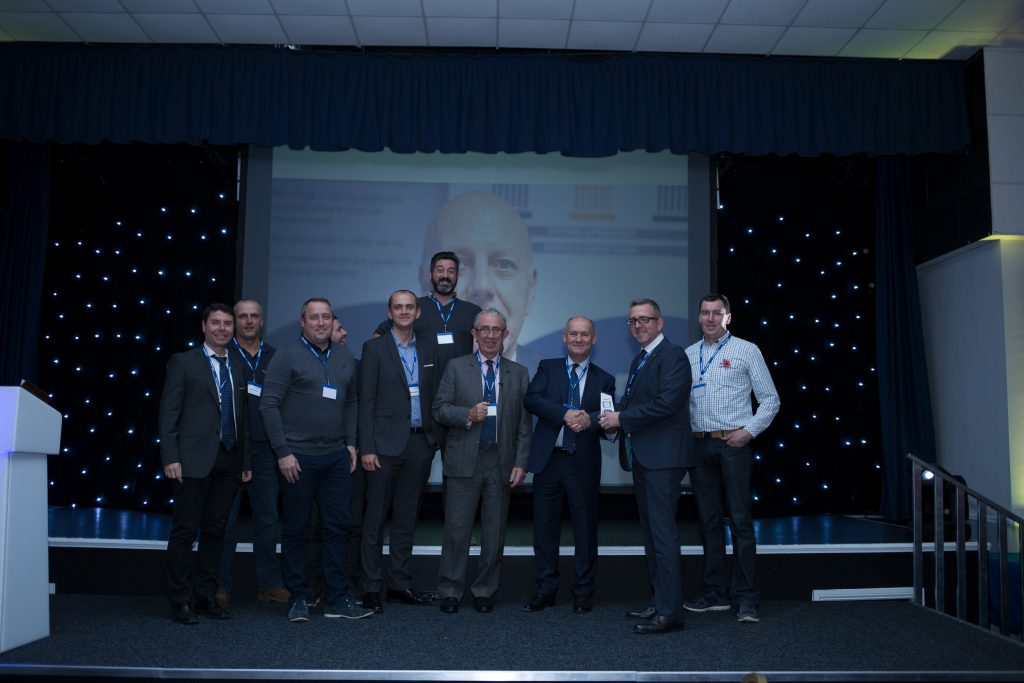 Best Innovation Award – Won on the measures introduced locally to deliver innovation, which has clearly impacted positively on at least one or two of our pillars of profit, safety and environment.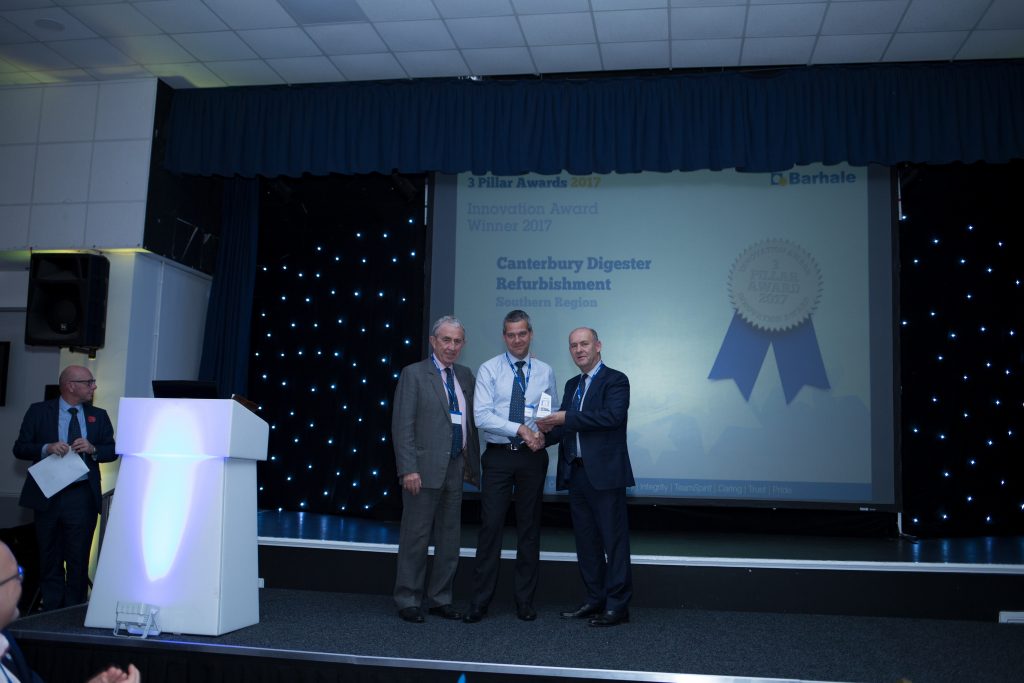 Greenest Site Award – Won on the site's consistent high environmental inspection scores, zero CAT 1,2 & 3 incidents and where the team can demonstrate being on the 'Front Foot' with protecting their environment and saving energy. Clear evidence of protection and energy saving was required to win this award.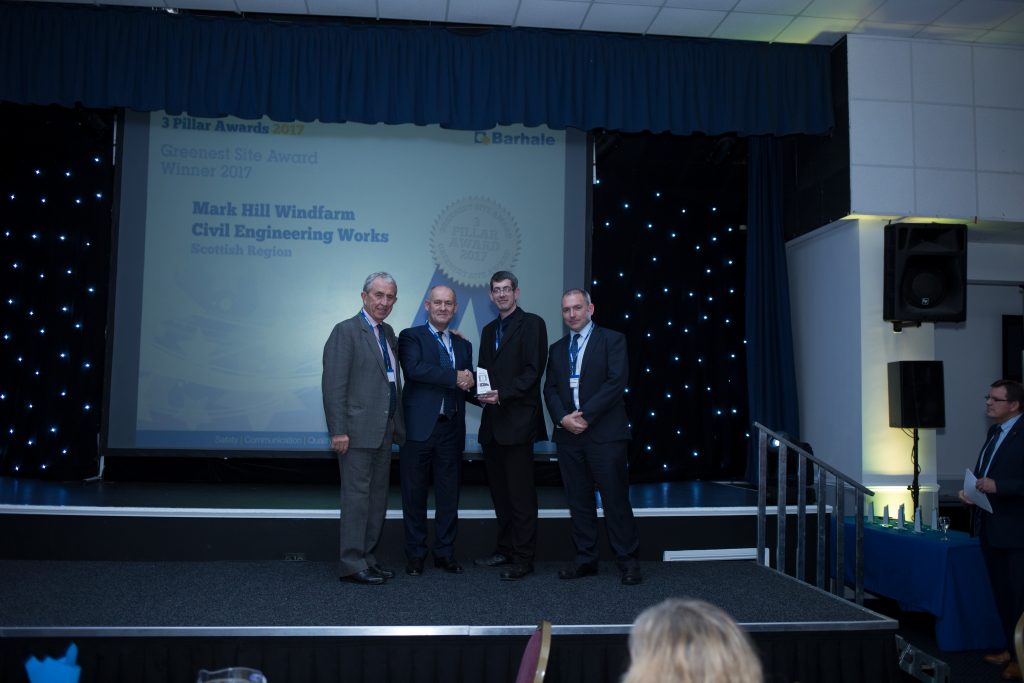 Best Quality Site Award – This award was issued to the team who demonstrated that they had really embraced the 'Right First Time' approach and been on the 'Front Foot' of quality control.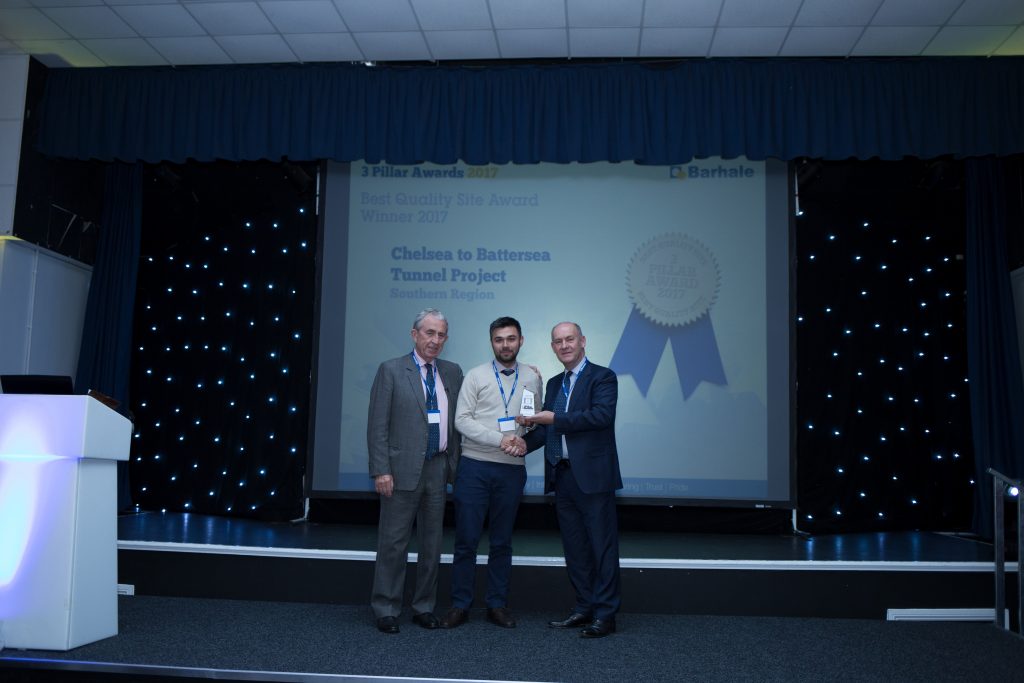 Best Collaboration Award – Won for working with a client or a member of our supply chain to deliver first class performance to ensure that we are on the 'Front Foot' with either health, safety, environment or quality.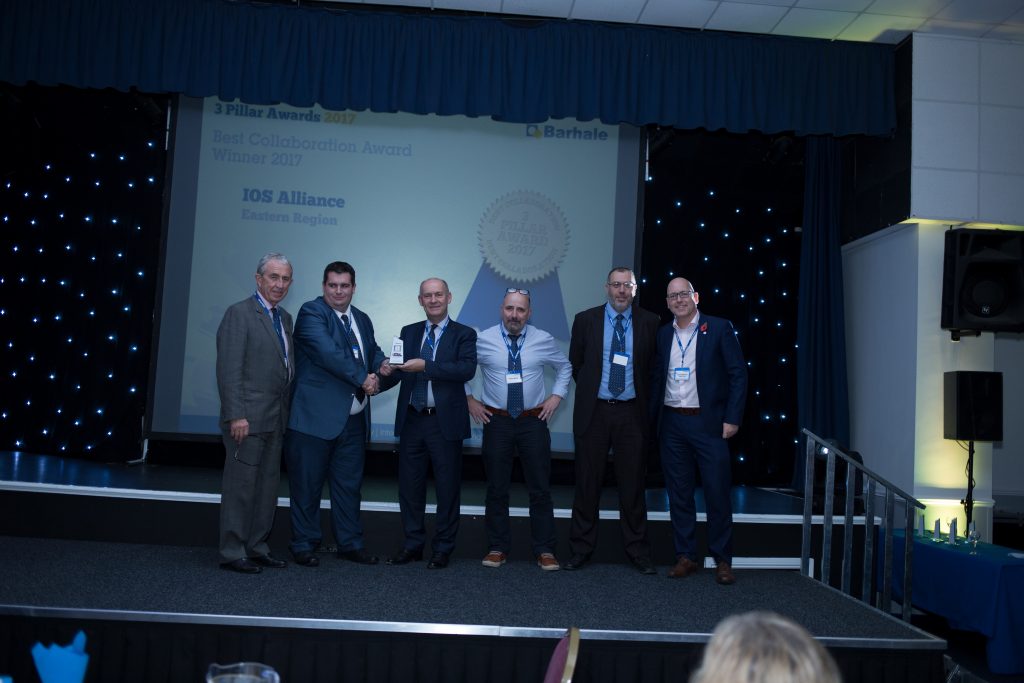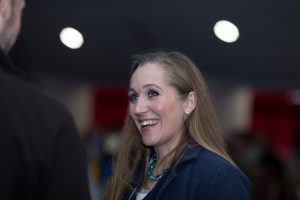 Guest Speaker – Joscelyne Shaw
Joscelyne is the Executive Director of Mates in Mind. Prior to this, she was Executive Director for HR, Awards and Events, at the British Safety Council and was with the charity for six years. Before then, Joscelyne was a senior consultant focused on health, safety and environmental risk communication, management and performance measurement. She managed the delivery of reporting and benchmarking tools on good health and safety performance, as well as case studies on business benefits and the value of leadership commissioned by HSE. She co-chaired the Olympic Delivery Authority's Health, Safety and Environment Award Scheme 2009-2011.
About Mates in Mind
Mates in Mind believe that there is no health without mental health. They aim to raise awareness, address the stigma of poor mental health and improve positive mental wellbeing in the UK construction industry. They provide a joined-up and collaborative approach to support and services, including awareness and education, and work in conjunction with other business initiatives to achieve this.
Mates in Mind has an ambitious goal – to reach 100,000 workers in the first year, and reach 75% of the construction industry by 2025.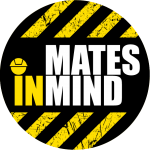 It is led by and in partnership with the Health in Construction Leadership Group and British Safety Council, as well as with other leading organisations and charities such as Minds, Samaritans and Mental Health First Aid England.
They recognise that one of our biggest challenges will be reaching small and medium-sized enterprises (SME) – but by working collaboratively through supply chains and with trade bodies, they are confident that they will be able to achieve their aims and that success will be shared by all.