Barhale appointed to flood alleviation in South East London
18th November 2019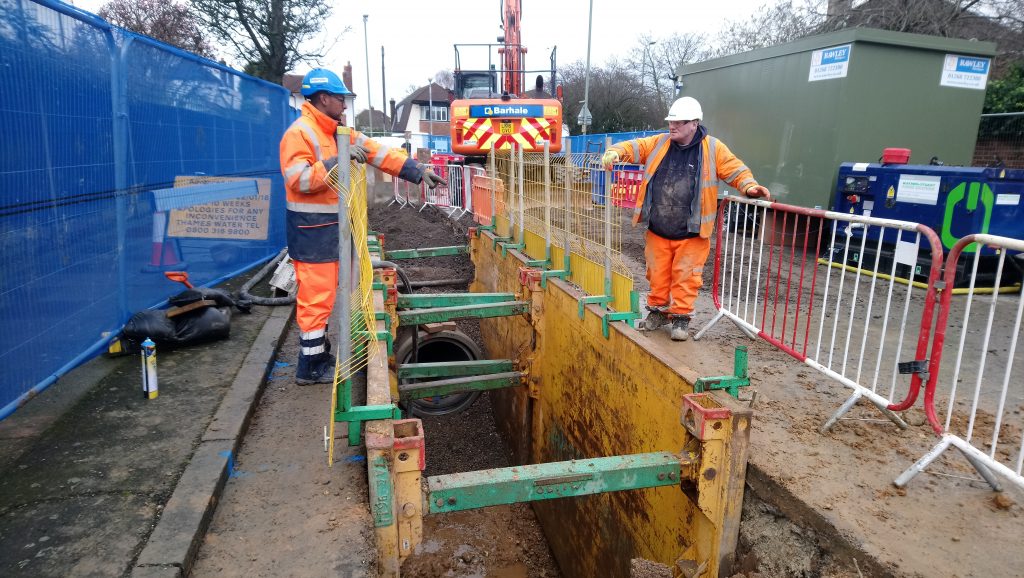 Civil engineering and infrastructure specialist Barhale has been appointed by the Costain, Atkins and Black & Veatch Joint Venture (CABV JV) to deliver a flood alleviation scheme at Barry Road in the Borough of Southwark.
The project is an important element in the works being undertaken by the eight2O alliance – the team established to deliver Thames Water's capital projects and for which the CABV JV is a key delivery partner.
Barry Road is the second flood alleviation scheme that Barhale has been awarded by CABV JV following the successful completion of the Hayes Hill scheme last year. The new improvements will significantly upgrade the area's ability to deal with adverse weather conditions.
Work will be concentrated along the B219 at Barry Road, a largely residential street in East Dulwich, running between Lordship Lane and Peckham Rye. It will consist of laying 210 metres of 225mm vitrified clay rider sewer at 3 to 4 metres depth plus associated 1200mm and 1800mm manholes.
John Prendegast, Contracts Manager at Barhale, explained that the growing impact of climate change is likely to increase the frequency and intensity of flooding in the Thames region.
"East Dulwich has suffered several flooding events in recent years," he said. "The effects were particularly acute in 2004 when the system was overwhelmed by very heavy flash rainfall. The subsequent flooding caused damage to homes, businesses and public infrastructure."
"The works at Barry Road are the latest step in a wider programme of delivery which will provide some essential "future-proofing" – decreasing the area's vulnerability to more extreme weather."