Barhale appointed to upgrade North London water artery
8th September 2023
Thames Water has awarded civil engineering and infrastructure specialist Barhale a £16.8M contract to upgrade an important water trunk main running through the London Boroughs of Barnet and Enfield.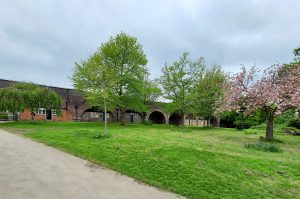 The work, which forms part of Thames Water's AMP7 Conditional Allowance Trunk Main Schemes, will protect future water supply in the area.
Just over 2.3 kilometres of pipe will be replaced by Barhale along a new route running north west from Pert Close, Barnet to the southern end of Cannon Hill, Enfield. The new pipeline will be laid through the Friern Barnet retail park, and within:
Station Road,
Inverforth Road,
Upper Park Road,
Palmers Road,
Bowes Road,
Brookdale,
Arnos Park and,
Arnos Grove.
Sections of the route will be tunnelled beneath the A406 North Circular Road, the East Coast Main Line and Pymmes Brook, eliminating disruption at these critical infrastructure crossings.
Barhale will replace the existing 24" steel pipe with a combination of ductile iron or steel and high-density polyethylene pipe laid using open cut trenches and micro-tunnelling.
Shafts will be excavated either side of each tunnel section to serve as launch and reception chambers for the tunnelling works, which will make up 250 metres of the total length.
Shane Gorman, Barhale's Water Director – Southern Region, said: "Now is this right time to upgrade this aging main pipe. Installing a new trunk main will ensure this section of the water network is in optimum condition for the future.
"This is a significant mains upgrade programme in a busy part of London and we have worked closely with Thames Water to ensure that the design maximises value while minimising potential disruption."
The works are scheduled to begin in July 2023 and are expected to be completed by December 2024.