Barhale brings home awards from Thames Water's Excellence in Health & Safety Awards 2015/16
30th June 2016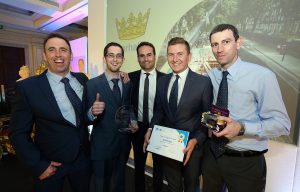 Last night was the award ceremony for Thames Water's Excellence in Health & Safety Awards 2015/16. Following the news that Barhale's Southern Team were shortlisted for four awards earlier in the year, the event was highly anticipated.
The evening demonstrated both Thames Water's and their supply chain's best practice in Health & Safety over the last 12 months.
Barhale are pleased to have been able to share in this success and won awards in two categories and were runners up for 2 other awards.
Both our Park Lane team, under Ovi Frunza and our Optimise delivered Wembley Growth project under Shane Gorman came runners up for 'Best Practice in Health and Safety Collaboration.
Our Sussex Gardens project under John Prendergast won the overall award for Health and Safety in Planning and Design.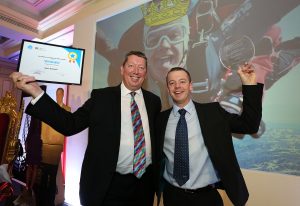 And last but certainly not least, Brian Gillespie won Young Person of the Year!
What a fantastic evening and a proud moment for Barhale!
Huge congratulations and well done to everyone who delivered the projects, submitted the award proposals and to those who were there last night.