Barhale commence works at Great Moor Sailing Club
14th June 2021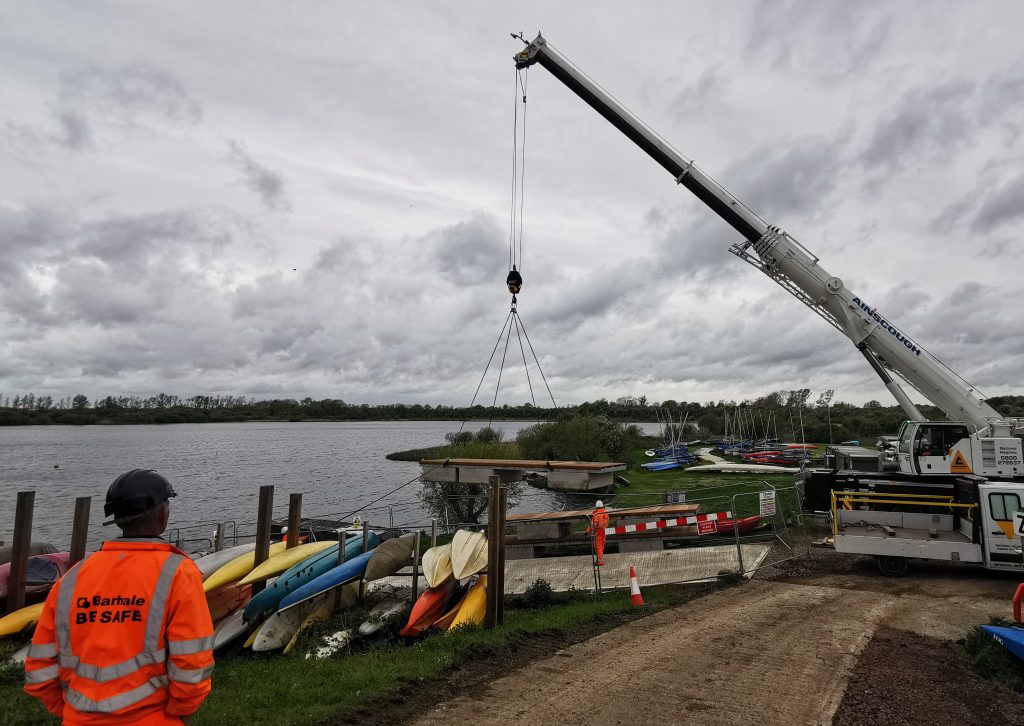 Our Southern team have commenced construction works at Great Moor Sailing club in Buckinghamshire on behalf of Fusion JV (Morgan Sindall, BAM Nuttall and Ferrovial Agroman). The works are part of Undertakings and Assurances (U&As) in relation to HS2 project development.
As part of the project, Barhale will construct a temporary road, a vehicle and boat car park as well as a new pontoon with a concrete slipway to be fixed onto. The slipway is to launch and retrieve small boats on trailers towed by automobiles. The team will also be piloting the use of HVO fuel for all plant and machinery in line with our ongoing business wide sustainability programme.
With the site being a historic ex-landfill site there were a couple of requirements the team needed to circumvent. The first was to install a permeable car park, with the purpose to prevent rain water to penetrate the contaminated land having it drain down into the lake. This will be achieved by installing an impermeable membrane underneath the sub-base and divert the rain water to a local manhole from where the flow is controlled and directed into the lake.
The second requirement is to install the section of the concrete slipway into the water. With the realisation of the afore mentioned landfill layer, proprietary systems as portadams or cofferdams to segregate and drain down the area could not be used. Instead a bespoke temporary tonne bag dam system will be developed to facilitate these works, minimising the environmental impact.
Site Agent, Robert Chihaia explained that the team are looking forward to delivering the works with a focus on using environmentally friendly solution where possible.
"As a team we are pleased to have commenced the works at the club and as with most of the projects we take on as a business we will aim to deliver in an eco-friendly way", he said.