Barhale completes pre-construction works at Edmonton
18th October 2021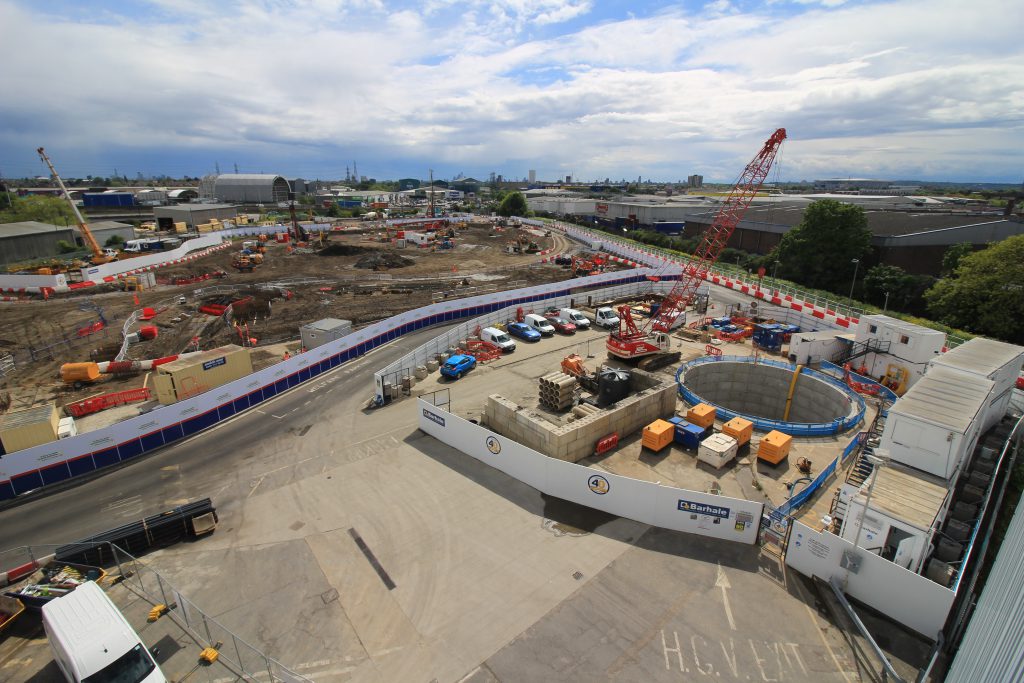 Our Southern team have successfully completed enabling works at the North London Heat and Power Project (NLHPP) on behalf of North London Waste Authority (NLWA).
The works which were key to enable the commencement of construction of a replacement energy recovery facility at the Edmonton EcoPark included: tunnelling works for the installation of a 1200mm diameter sewer along a stretch of approximately 117m to divert the Chingford sewer and the installation of a 1200mm diameter sewer along a stretch of approximately 204m to divert the Angel sewer. The project also included the installation of drive shafts at the confluence of the two sewers; installation of reception shafts; and connection of the new sewers to the existing network.
During the design phase, the team proposed to carry out a set of simultaneous pipe jacks from the main shaft. This was a bold and innovative solution that yielded both time and financial savings to the original programme. On successful completion of the works, it is estimated that the team saved around 50,000l of water and around 3,000l of diesel with a calculated carbon footprint reduction based just on the diesel savings of 9121 kg CO2e.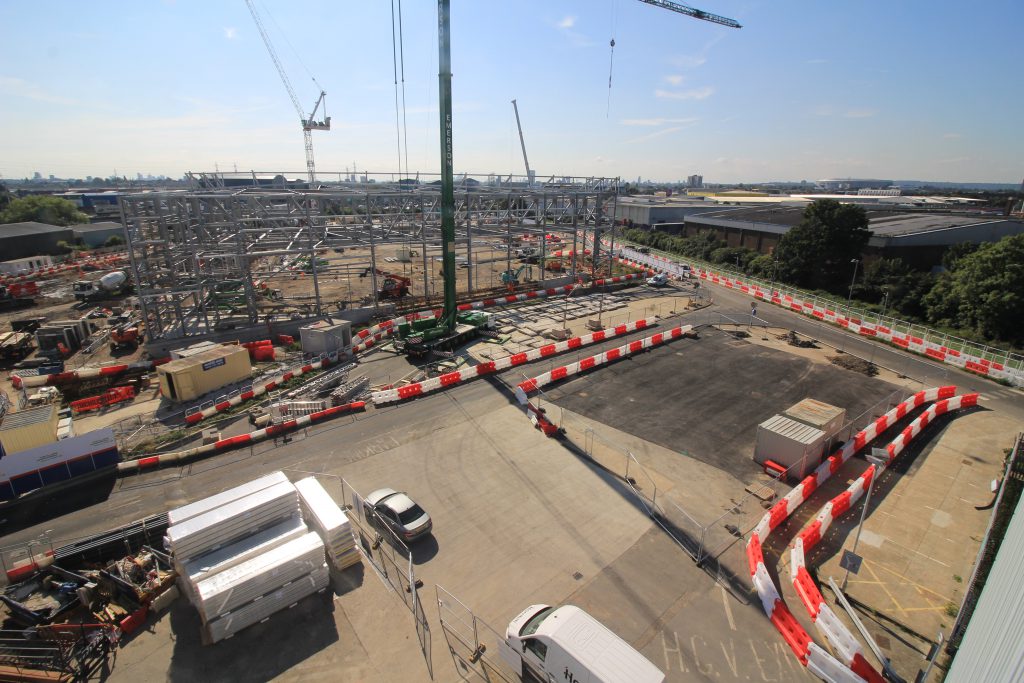 Project Manager, Jacques Deneys said the team were proud of being a part of such a significant project and on the completion of the challenging programme within a tight schedule.
"It's been great to be part of this hugely important project for London which will set new standards for waste management and sustainability," he said. "Much credit must go to the team for the hard work, engineering know-how and innovation they contributed – not least in the completion of the double simultaneous pipe jacks.
"Their application made sure that a tricky construction bottleneck was cleared on schedule and allows the whole project to remain on track."
The team were also pleased to work closely with the client to provide 12 days training to 11 job seekers who had been unemployed for over 6 months; some in long term unemployment due to the Covid pandemic. Furthermore, Barhale donated waders to a local charity group in support of their efforts to clean out the local stream – Dagenham Brook that runs through the heart of their community.
Customer Experience Manager, Motunrayo Adesope, explained that, "As a business we are always keen to give back to the communities we work in and to provide lasting community benefits."
When completed, the replacement facility will have the capacity to divert up to 700,000 tonnes of non-recyclable waste from landfill each year from the seven north London boroughs it serves. It will generate around 70 megawatts of electricity – enough to power around 127,000 homes.