Barhale completes second Tideway flume construction
24th June 2021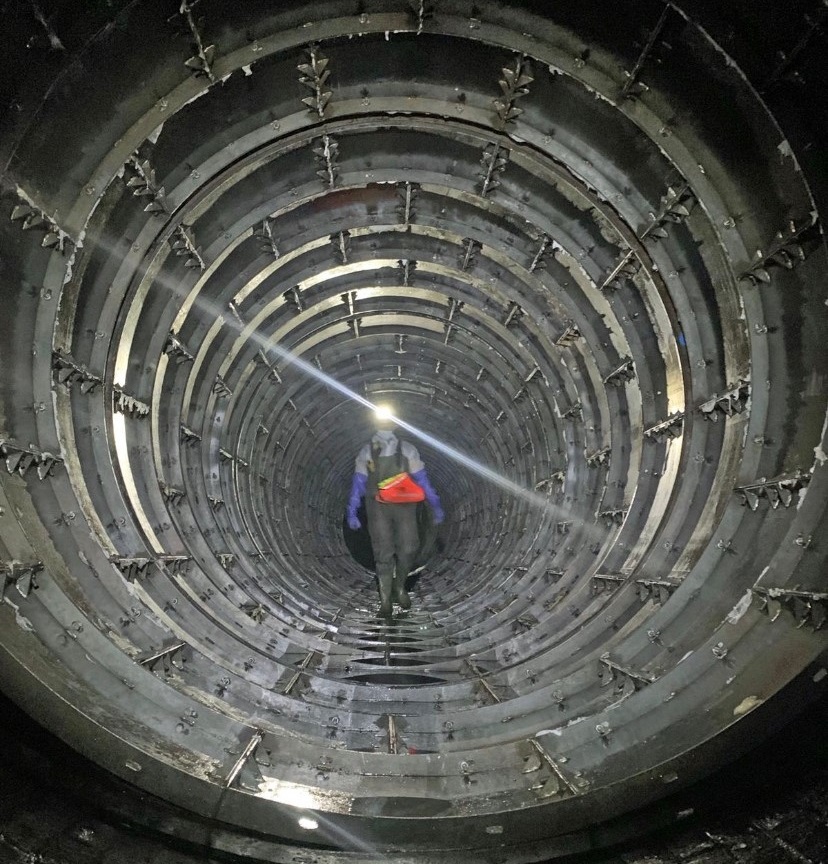 Our southern team has successfully delivered its second high profile flume installation on Tideway's Central section on behalf of the Ferrovial Construction and Laing O'Rourke joint venture, this time at the Blackfriars Foreshore.
The project entailed the installation of a 21 metre long temporary flume inside the existing Victorian low-level sewer within the Thames river wall. The flume was fabricated by our sister company BCS Group. The pipe was made up of 10 individual steel segments per ring, a total of 41 rings and 10 segmented parallel flange channels (PFC) anchored into the existing sewer walls. All of the flume elements were designed and fabricated to reduce manual handling effort, as well as easing installation especially given the confined nature of these works.
The temporary flume will carry the flow of the sewer during construction works and will allow future breakthrough to connect the sewer to the Tideway tunnel.
Site Agent, Ryno Lopes believes that the experience gained from the earlier flume installation at Tideway's Victoria Embankment Foreshore site as well as good collaboration were integral to the team's ability to deliver the works on schedule, despite difficult weather conditions and a global pandemic.
"The project was challenging due to the harsh and restrictive environment within the existing Victorian sewer, however our past experience on similar works proved invaluable during this installation
"We were able to successfully complete the works thanks to a joint effort from Thames Water's operations team, specialist subcontractor – MMP Marine & Inspection and Tideway who managed all of the interfacing throughout the entire project."
Ryno concluded by explaining that, the flume installation is an important step in the continued progress at the Blackfriars Bridge Foreshore site and will help to bring the completion of the wider project to clean up the Thames for future generations a little closer.