Barhale gets green fingered at Acorns
22nd January 2016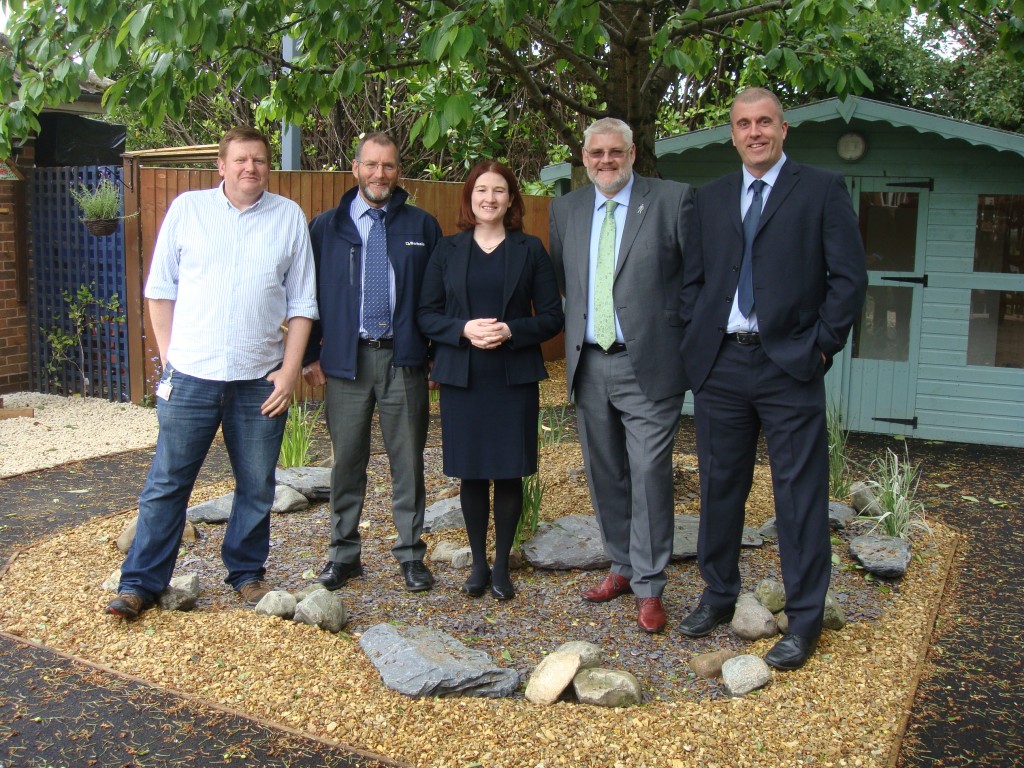 Local civil engineering contractor Barhale has always retained a strong sense of values and a business philosophy based upon Three Pillars of Profit, Safety and Environment, supported by its people and supply chain, and with its customers as the focus. This concept is actively promoted internally, but at the end of 2014, Barhale's Chairman Dennis Curran announced a brand new initiative for 2015 to encourage employees to think about how these may also be applied externally, and to build relationships in the local community. For Barhale's Walsall office this resulted in the revamp of a garden at local children's hospice, Acorns.
Over the course of a week, Barhale's army of volunteers transformed the garden into a serene and calming space which may be used by Acorns residents, families and staff. The brief was to apply no particular theme or focus, other than to create a tranquil and peaceful environment, centred around a tree which was planted by the first child cared for by Acorns.
A focus group was formed to discuss the brief, and ideas began to flow, resulting in the new garden which now has planting beds made with aggregates for ease of maintenance, a newly tarmacked circular pathway, pleasantly scented flowers and plants, wooden planters, archway and arbour seating. At its centre is the tree, around which aggregates have been used to create the illusion of a stream, passing under a simulated rope bridge.