Back on board with Severn Trent!
22nd December 2015
The Elan Valley Aqueduct is Severn Trent Waters biggest single source of raw water. It carries approximately 20% of Severn Trent Water's supply and feeds 1.2 million customers. Everyday 300 million litres travel down the aqueduct from Mid Wales en-route to Birmingham!
The project that has been awarded to Barhale, in partnership with North Midland Construction consists of three offline replacements, in the form of a 3m diameter tunnels totalled nearly 5km and a pipeline scheme to improve an overflow arrangement.
In an exciting new collaboration, we also see Severn Trent's Strategic Grid Team co-locating at our Walsall office so that the start on-site date of October could be met and to take delivery of the new TBM early in 2016.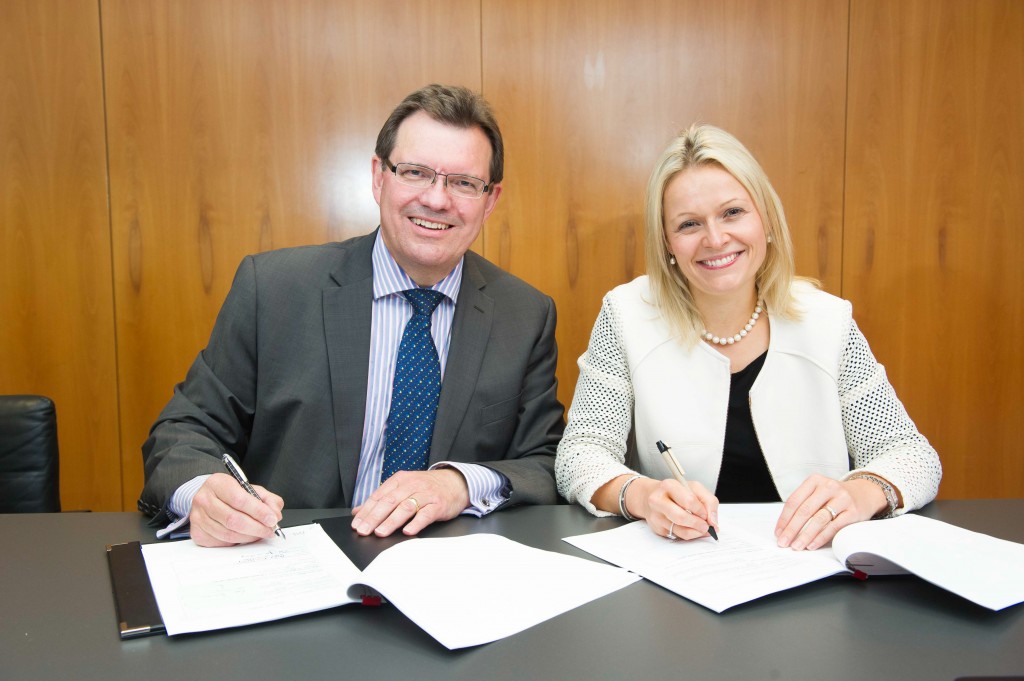 Managing Director Andy Flowerday and Liv Garfield, CEO of Severn Trent Water, signed the contract for the project (pictured) at a gathering at the Institution of Civil Engineers (ICE) in London, accompanied by senior members of the BNM Alliance and Colin Church of Severn Trent Water.
Andy said: "The signing of this contract for another set of rock tunnels in Wales was a memorable occasion, and even more important to renew our relationship with Severn Trent Water for AMP6 and beyond – and of course with our partners at North Midland Construction. I would just like to take this opportunity to say a big thank you to all those involved."
The ICE was a fitting venue for the signing of this particular contract, as its Chairman back in 1900 was none other than James Mansergh, who also happens to be the original designer of the Elan Valley system.