Barhale shortlisted for the Construction News Talent Awards 2018
8th August 2018
Barhale has been selected as a finalist in the 'Health & Wellbeing Initiative of the Year' category of the 2018 Construction News Talent Awards.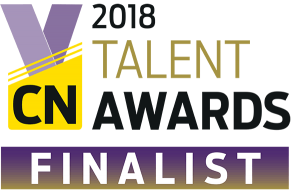 Now in its third year, these awards are about rewarding individuals and teams who work so hard to attract and retain the best talent.
Construction News editor Tom Fitzpatrick said:
"We've based these awards around the values CN campaigns for, such as diversity, health & wellbeing and skills. This year's shortlisted companies and individuals are going the extra mile to make construction an industry to be proud of.
"It's also great to see the diverse shortlist for our Inspire Me award, which is part of our industry campaign this year, recognising the people who are striving to improve gender diversity.
"Our judges now have the unenviable task of picking our winners. Congratulations and good luck to all those who are shortlisted."
The winners will be announced at a glamorous awards ceremony at the Park Plaza London Riverbank on 21 November.
The full list of finalists and more information can be found at: talentawards.constructionnews.co.uk/shortlist-2018