Barhale signs up to support on-demand virtual work experience
23rd March 2021
As the vaccine rollout continues and school buildings plan to reopen, students continue to face an uncertain future in the workplace
Work experience likely to remain disrupted as remote working and social distancing remain in place
On-demand Virtual Work Experience allows pupils to access real-world built environment tasks at any time
Government's BuildBackBetter commitment offers an opportunity to showcase the industry to young people over the next 10 years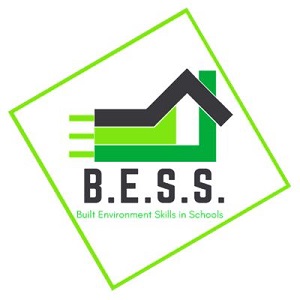 LONDON, UK: Built Environment Skills in Schools (BESS) today announced that Barhale, one of the UK's largest privately-owned civil engineering and infrastructure specialists, has added a task to the BESS on-demand Virtual Work Experience platform. As part of Barhale's commitment to the future workforce of the construction industry, the company has showcased a project that demonstrates the breadth and depth of roles, projects, skills and knowledge on offer in the construction industry. The task combines elements of maths, reasoning, environmental considerations and history and shows how they are applied to a real-life civil engineering project.
Sue Turner, Head of HR at Barhale, said, "We were excited to create a 45-minute virtual work experience task that students all around the UK can complete in their own time and learn more about the work we do. We are so proud of the exciting and complex projects we deliver for our clients, but sometimes it can be difficult to explain what we do to young people. BESS has built a great platform to support their extensive network of schools, and it was a great opportunity  for us to use our own in-house skills and expertise to develop a challenging student task. Leanne Keegan, Learning and Development Specialist and Kat Betts, Recruitment Manager have put together a really interesting project that will enable us to engage with young people and promote construction as an exciting career choice."
Hosted on the BESS Virtual Work Experience platform, Barhale's task will join other practical, real-world challenges that allow students to explore the broad scope of the construction industry without having to pre-select any discipline or curriculum subject to get started. In addition to the inspiring insight into Barhale's work, their task also incorporates employability skills to support young people into the world of work.
Kathryn Lennon-Johnson, founder of BESS, said, "It's such an honour to have a respected business like Barhale supporting this initiative. Our on-demand virtual work experience platform allows young people to explore the construction industry at their own pace while ensuring they are completely safeguarded.
Housing, leisure, workplace development and local industry, along with the critical infrastructure that makes it all possible, including transport, energy, clean water supply and dealing with waste water in a sustainable way, is vital as our communities grow, so allowing young people to be part of a real project helps to bring the industry to life."
Virtual work experience solutions can provide evidence for schools towards the compulsory Gatsby Benchmarks including the requirements to learn from labour market information, link curriculum learning to careers, provide experience of workplaces, and deliver engaging student encounters with employers and employees. The BESS on-demand Virtual Work Experience platform is promoted into over 4,000 UK senior schools and offers unrestricted use by students.
The platform can be accessed at https://virtualworkexperience.beskillsinschools.co.uk