Barhale proudly sponsors The Brummies Awards 2016
25th October 2016
The Brummies' 2016 formally known as The Pride of Birmingham Awards were staged at the city's historic Town Hall on Friday 7th October 2016. As a proud sponsor of this year's awards, Barhale was honoured to support The Hero Award.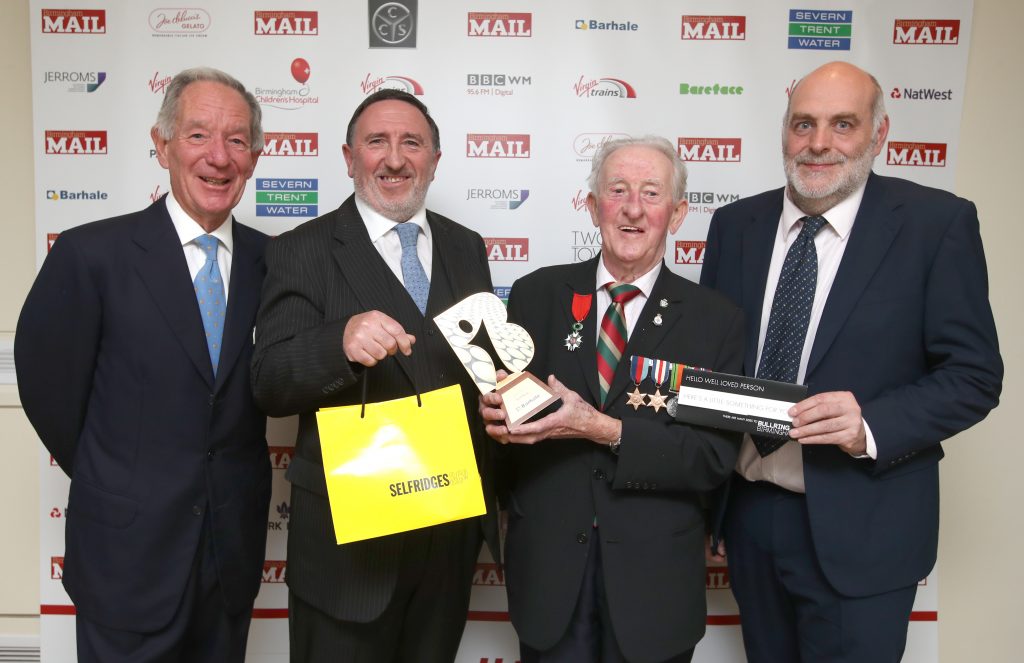 One hero stood out as the judges considered the shortlists for The Brummies' 2016 – but defied categorisation. So they decided to make a special award that is new to the history of annual awards. The recipient is a Normandy landings World War Two veteran from Birmingham, who this year received the highest French decoration for military and civil conduct – the Legion d'Honneur.
Fred King, 91, has been appointed the rank of Chevalier and given the prestigious medal for helping to liberate France during the Second World War. During the long, hard slog from the beaches of Dunkirk to Hamburg, he gave first aid and succour to injured soldiers of both sides.
"When we went up to the front line we'd see burned-out tanks, both German and British, and body bags on the side of the road," he recalls.
"We'd see soldiers with gunshot wounds and other nasty injuries. I always carried a first-aid kit and I'd try my best to bandage them up before they were stretchered off."
And although he was proud to receive the award, he shakes his hand modestly, remembering comrades who didn't make it back alive.
"It's such an honour to be recognised in this way," he says. "I don't feel like a hero – I just did my bit. I was part of the invading force and I was lucky enough to come back alive."
"We must never forget the heroes who came from Britain and the Commonwealth to begin the liberation of Europe by liberating France," she said. "We owe our freedom and security to your dedication because you were ready to risk your life."
The Brummies were the second most popular trending topic nationwide at one point in the evening, finishing a respectable 15th overall and so far has had 580 shares of the Special Recognition video on Facebook which is fantastic.
There were a record number of people following the event on the Live Blog which you can view here: http://www.birminghammail.co.uk/news/midlands-news/brummies-live-winners-reaction-star-11995563
Please take a look at the wrap up article listing all the winners and includes all the videos: http://www.birminghammail.co.uk/news/midlands-news/brummies-2016-winners-incredible-stories-11993104