Barhale takes plaudits for mental health work at International Safety Awards
8th May 2018
Barhale has won an award for its innovative work on mental health issues.
At last week's British Safety Council's 60th International Safety Awards Gala Dinner, Barhale collected the Mates in Mind Impact Award for improving and promoting positive mental health within the construction industry.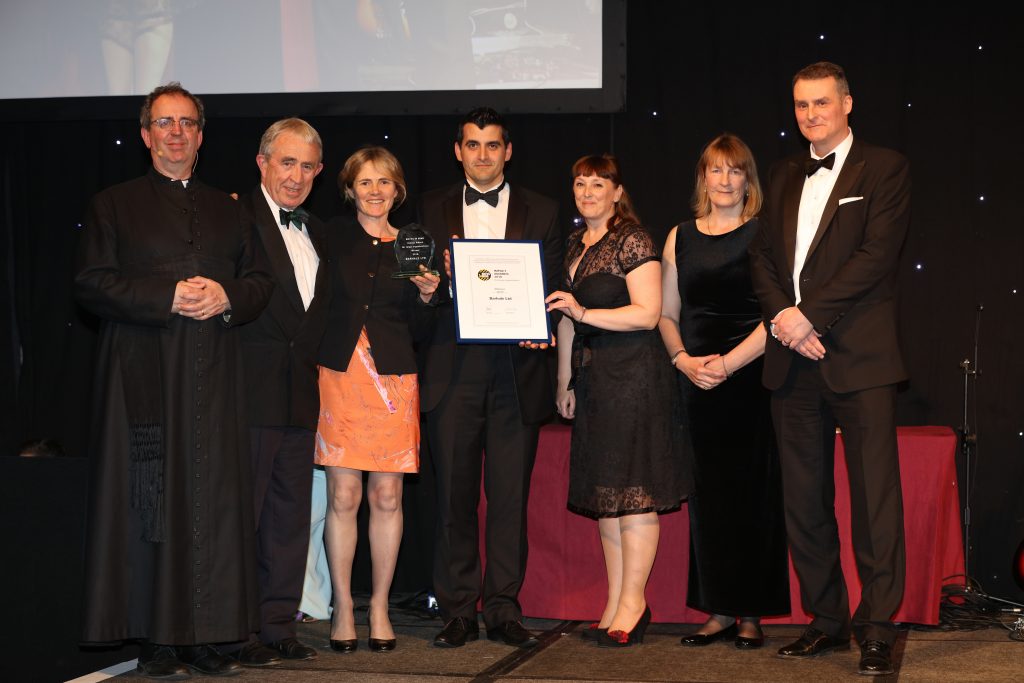 Praised highly for delivering its own in house 'Engineering Better Mental Health Management' programme, Barhale's half day course is designed to equip all its line managers with the knowledge and understanding to confidently identify and support colleagues' health concerns.  Recognised by the Institute of Leadership and Management (ILM), the course was highlighted as outstanding by the external adjudicator because it is being supported and championed by Humber Foundation NHS Trust. Two hundred members of staff at Barhale's regional operational centres will actively take part in the programme this year, it has been delivered to over one hundred colleagues already.
"At Barhale we want to help our people to have a healthy mind as well as healthy body," says Joanne Southan, Barhale's Health and Wellbeing Advisor.
"Addressing mental health in the workplace ties in with our business strategy, as we recognise the link between good mental health, site safety and work productivity. Feedback from the course has been very positive so far so we are incredibly pleased for not only bringing our core value of caring to life, but also being acknowledged for our work by winning this award."
Barhale were also commended for how they measure the impact of their work. From the company's yearly staff survey, all data on mental health will be analysed by the psychology department at the University of Birmingham and will be used to feed into the wellbeing programme and incorporate changes for the future
Mates in Mind, the charitable programme launched by the Health in Construction Leadership Group, attended Barhale's 3 Pillar Annual Awards in November 2017, where executive director Joscelyne Shaw introduced the charity to the company. Since then, Barhale has agreed to collaborate with Mates in Mind and utilise its 45-minute awareness session 'Start the Conversation'.