Barhale wins Mates in Mind Impact Award
28th May 2020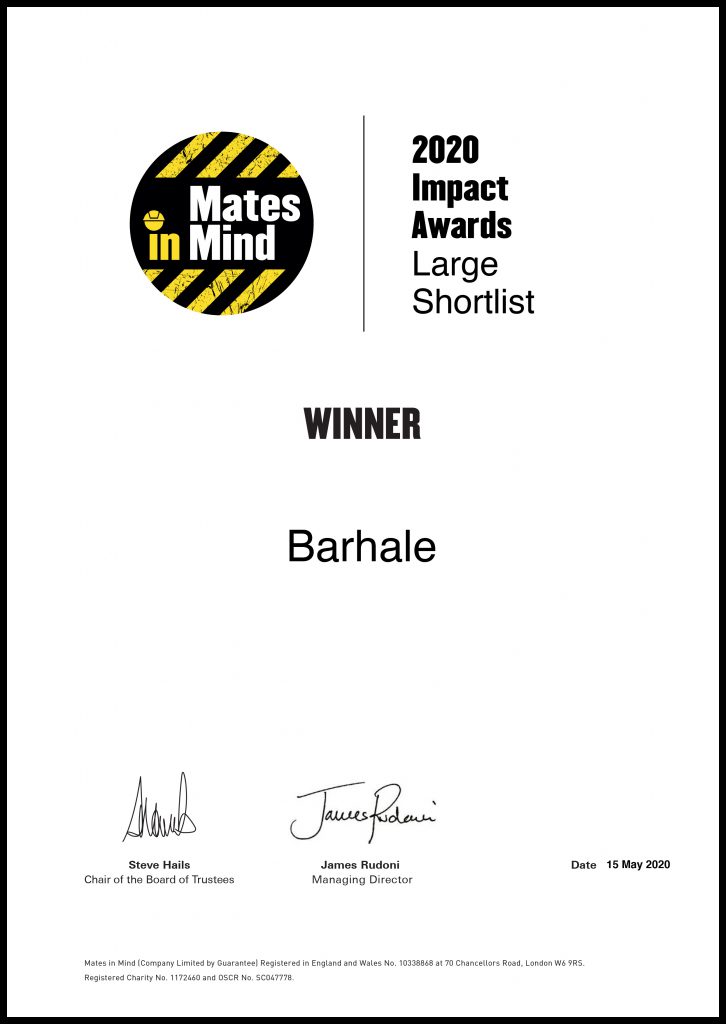 The Mates in Mind Impact Awards look to celebrate contributions to improving mental health within workplaces and across the wider sector and we are proud to have been selected as the winner of their Large Organisation category (over 250 employees) this year.
Mates in Mind state this is awarded to 'an organisation which has shown tremendous commitment to improving mental health amongst its workforce, as well as across the construction sector more broadly'. Joanne Southan, our Health and Wellbeing Lead, supported by the Health and Wellbeing Team, has shown a huge commitment to addressing mental health within Barhale, working hard to reduce the stigma around it.
The courses and methods which have been introduced have been fully embraced by our employees business-wide. The impact has also been felt in the wider industry through Joanne delivering courses to client organisations as well as a number of contractors through CECA (Civil Engineering Contractors Association). She also ensures best practices and initiatives are shared externally through posting on social media. Therefore we are delighted to see that these efforts have been recognised by Mates in Mind.