Barhale wins place on £700M Manchester Airport Group framework
25th July 2022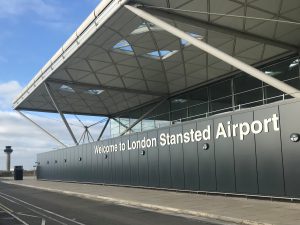 Manchester Airports Group (MAG) has appointed Barhale to its new framework for the delivery of civil engineering projects of £3m – £10m in value.
Barhale will be joined by Eurovia Infrastructure, FM Conway and Kier Construction on Lot 1b (southern region) of MAG's Major Capital Works framework, which will cover medium-sized civils works at London Stansted Airport.
MAG is the largest UK airport operator. Pre-pandemic, the Group served  more than 60 million passengers a year across  its three airports. The £700m Major Capital Works framework covers civil construction works; new build and fit out construction works; and refurbishment works across all three sites.  It will run for five years with an option to extend for a further three years.
London Stansted Airport has seen significant investment in recent years including upgrades to the terminal building and the introduction of new baggage handling facilities.
Barhale director Phil Cull said: "London Stansted is one of the UK's busiest airports and an essential part of the country's air transport infrastructure. We are very pleased to have been appointed by Manchester Airport Group and look forward to playing our part in Stansted's future success."
Rob Stewart, Group Capital Delivery Director, MAG said: "We are pleased to have appointed Barhale as one of our capital works framework partners for projects at London Stansted Airport the next five years.
"The planned projects at London Stansted will ensure it continues to operate efficiently and safely for all of its passengers, colleagues and business partners, as well as helping our business to deliver on its commitment to sustainable growth."
The announcement of the four successful framework bidders in the southern region follows confirmation of the appointment of Amalgamated Construction Ltd, Eurovia Infrastructure Limited, Kier Construction Limited and Network Plus Services Limited to the northern region civils framework covering Manchester and East Midlands Airports.