Barhale's October Photography Competition Winner is….
7th November 2016
Following a closely fought battle with some fantastic photos being submitted, John Raven, Barhale's Value Manager from our Eastern Region submitted a superb winning photo in October of the deepest manhole within Anglian Water's region.
Well done to John for a very creative photo.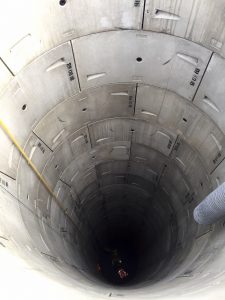 Mihai Ichim, our Southern Region's HSE Advisor submitted a strong runner up with only 4 votes less for a photo of our works at Battersea Power Station.