BNM Alliance finalist in New Civil Engineer Tunnelling Awards 2017
6th September 2017
The BNM Alliance (a partnership between Barhale plc and North Midland Construction Plc) has been selected as a finalist in the Specialist Tunnelling Project of the Year category of the 2017 Tunnelling Awards, for its Elan Valley Aqueduct (EVA), Rehabilitation Project.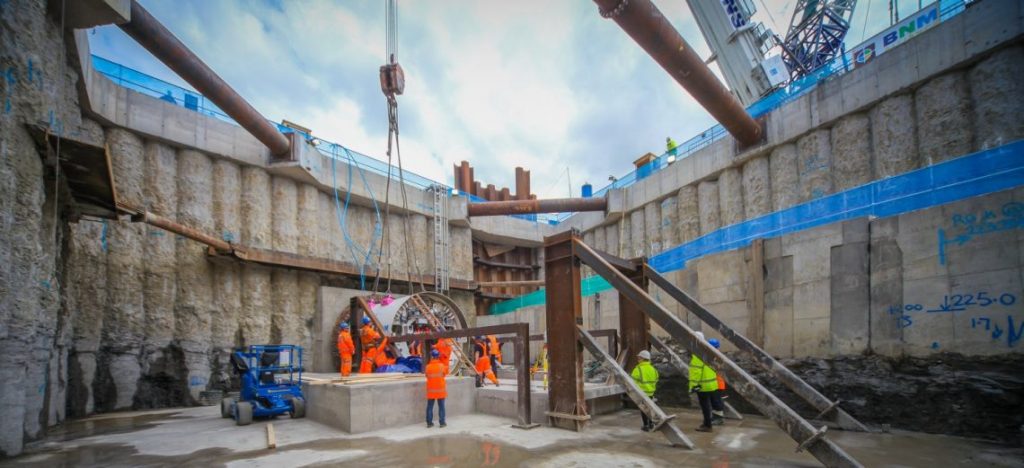 The Tunnelling Awards are celebrating their eighth year, and the awards are a celebration of the very best Tunnelling expertise.
The judging panel is packed with business leaders representing clients and consultants including:
Paul McCracken, strategic development director, BAM Nuttall
Rob McCrae, technical director- infrastructure, Atkins
Mark Leggett, chairman, BTS
Peter Shipley, programme director, Tideway
Colin Sims, professional head of mining and tunnels, safety, technical & engineering directorate, Network Rail
Rand Watkins, principal project engineer, future stations programme, London Underground
New Civil Engineer Editor Mark Hansford commented:
"The breadth and depth of excellence in the global tunnelling industry has once again been demonstrated in this year's awards. This year's awards finalists are leading the way: improving safety and driving innovation and efficiency. These are great teams delivering great projects."
The winners will be announced on 7 December at the Grosvenor House Hotel, London and guests will join key clients including London Underground, Crossrail, High Speed 2 and Tideway.
The full list of finalists and more information can be found at: https://tunnellingawards.newcivilengineer.com/
About BNM Alliance
The BNM Alliance comprises Barhale plc and North Midland Construction plc – a partnership launched to deliver large-scale water infrastructure projects for Severn Trent.
About Barhale plc
Barhale is a civil engineering and infrastructure specialist with over 35 years' experience in the construction industry. Founded by our Chairman, Dennis Curran in 1980, the group was originally set up as a specialist tunnelling contractor. Whilst we retain our tunnelling roots, repeated success across the water, energy, transport and built environment markets of the construction industry has enabled us to expand our skill set and become one of the largest privately owned infrastructure specialists in the UK.
About North Midland Construction Plc
North Midland Construction Plc has 12 UK offices and provides international engineering and consultancy services. Established in 1946, the family controlled company became a Plc in 1982. The team operates across the Construction, Highways, Power, Telecommunication and Water industries.