Barhale are winners of the Silver Considerate Constructors Scheme (CCS) National Award
11th April 2017
We are delighted to announce that Barhale's Southern Region have been awarded a Silver Considerate Constructors Scheme (CCS) National Site Award for their work at Marlow Flood Alleviation Scheme.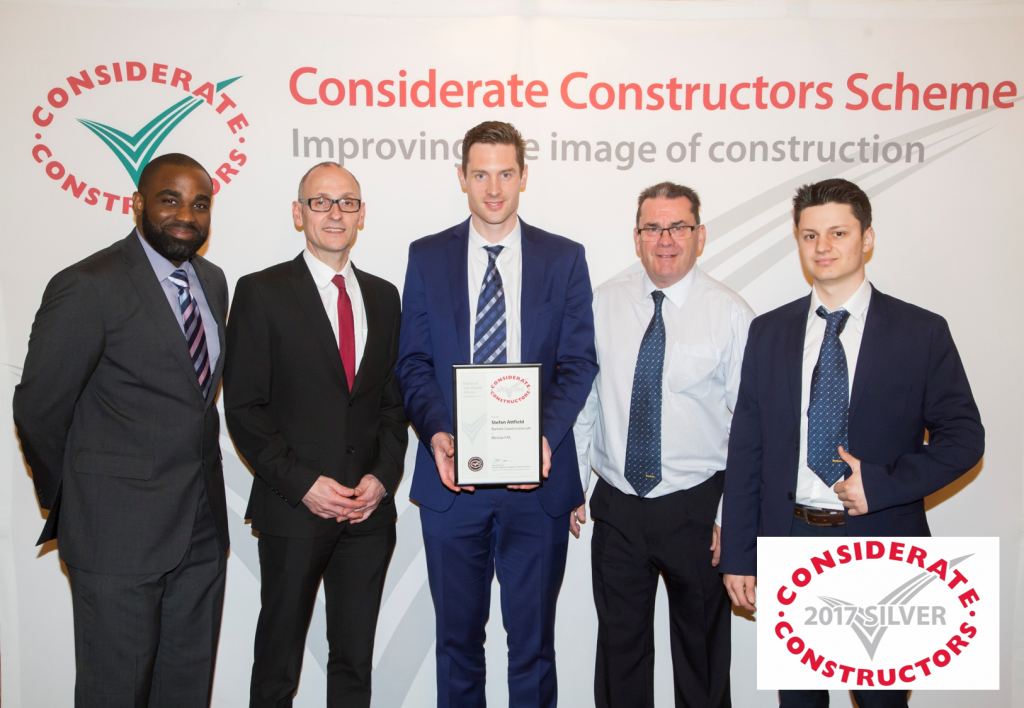 Marlow's enviable location on the banks of the River Thames in Buckinghamshire has been both a blessing and a curse for the picturesque town in recent years, with residents and businesses suffering from numerous instances of flooding; most notably in 2014 when 23 properties were flooded.
The Environment Agency identified that there were a total of 287 properties which were "at risk" of river flooding in the town. To enable the completion of the wider Marlow Flood Alleviation Scheme, Barhale were selected to deliver advanced protection works on the river bank to the south east of the town.
Michael Faherty, Contracts Manager, said: "The majority of this vital flood alleviation scheme was undertaken within the back gardens of a number properties adjacent to a Thames riverside tow path. It was absolutely imperative to us and our client (EA) to mitigate the impact to the local residents and path users. This positive interaction and cooperation with the local community was fundamental to the successful delivery of the scheme."
The Considerate Constructors Scheme (CCS) encourages best practice above and beyond statutory requirements and only the very best performing sites are recognised at the award ceremonies.
CONGRATULATIONS to the whole team. Well done.