Charles Martin wins 2017 Pride in Peterborough award
11th October 2017
A huge congratulations to Charles Martin, retired @one Alliance/Barhale employee for winning the coveted 2017 Pride in Peterborough Senior Citizens award.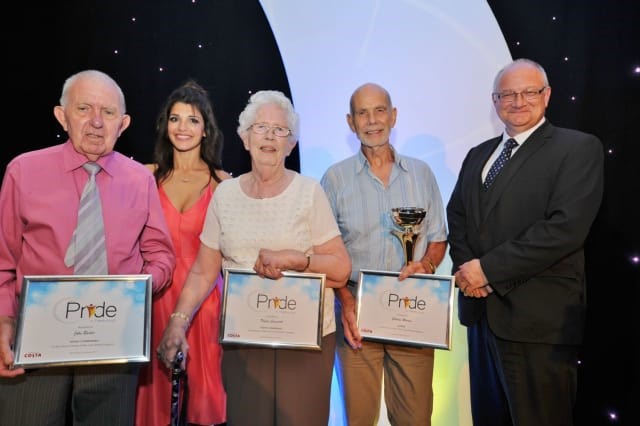 The award recognise unsung heroes, good neighbours, acts of courage and people who dedicate themselves to helping others. They have all been recognised in the Peterborough Telegraph's annual 'Pride in Peterborough' Awards.
Charles was nominated because of the outstanding contribution he has made to the newly formed Better Bretton community action group.
Unfortunately, last year Charles was widowed after dedicating years of his life caring for his wife. Aged 72, he found for the first time in his life he was alone and without purpose. One day he was wandering through Bretton and he stumbled across the Better Bretton coffee morning. Charles' sense of humour, positive attitude and wealth of practical skills was quickly discovered.
His nominator said: "Without being asked he stepped into roles such as leading exercise sessions at the outdoor gym, setting up rooms for meetings, promoting the Better Bretton group, extensive gardening work for the community centre, running the coffee morning, using his leadership skills and on top of that, being the life and soul of the party."
The Better Bretton group connects older people in Bretton and Charles' input has been instrumental in supporting the work and also making personal friendships.
To find out more about the awards click here