Community Engagement Award
1st February 2023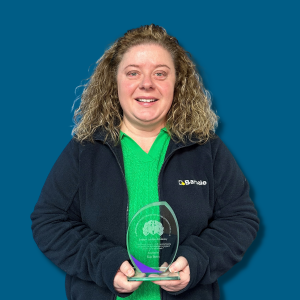 Barhale's Recruitment Manager, Kat Betts, has been awarded the Community Engagement Award from the local Joseph Leckie Academy for her work with the students.
Working as part of the Black Country Consortium, Kat is the Enterprise Advisor for the academy and has helped the students in many ways, providing input for interview workshops and mock interview practice, organising work experience days and tours of Barhale/BCS Group.
Kat will also deliver an assembly regarding Civil Engineering and different educational career paths that can be taken to enter the industry, which is a hugely important topic to introduce students to.
As a business with strong with strong links to local communities, we are passionate about working with and developing the next generation; driving STEM uptake and construction-sector knowledge.