Double Success at the Water Industry Awards!
30th June 2022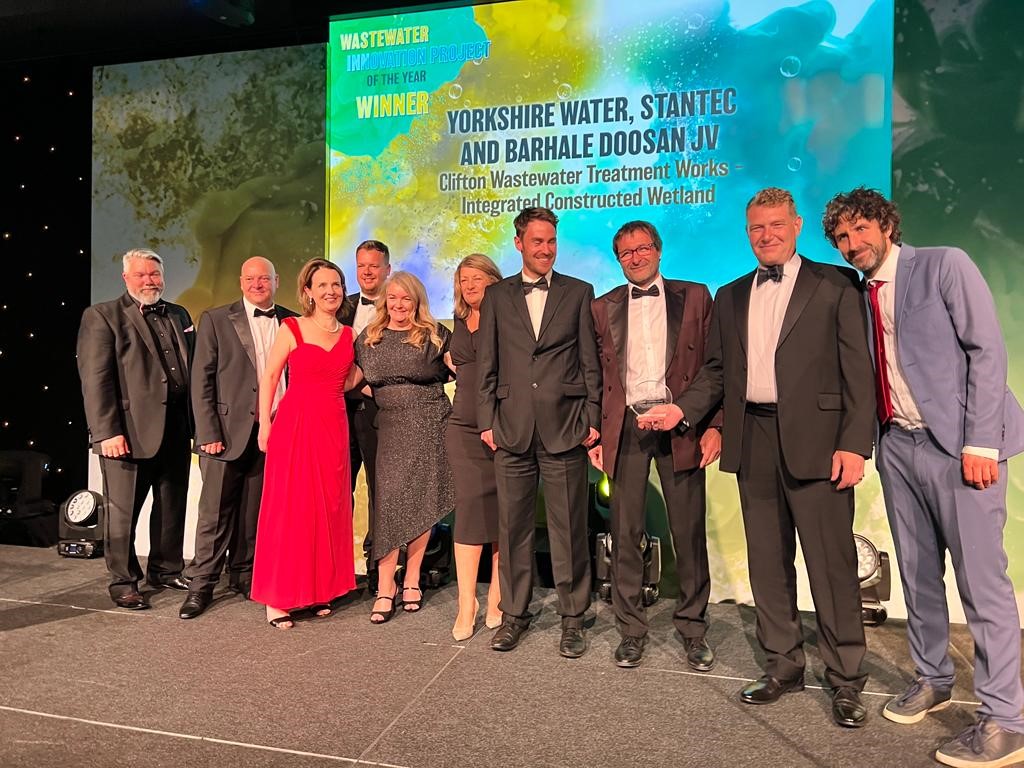 We attended the Water Industry Awards in Birmingham on 29th June 2022 where we were delighted to receive two awards for our entries for the Clifton Wastewater Treatment Works – Integrated Constructed Wetland Project, as part of the Barhale Doosan JV and in collaboration with Yorkshire Water and Stantec.
The winning categories were Wastewater Innovation Project of the Year and Natural Capital Initiative of the Year. Congratulations to the whole team on these fantastic wins!
Clifton Wetlands is leading the way in showing how natural processes can be used to create a sustainable, low carbon approach to wastewater treatment. The integrated constructed wetland comprises a mixture of open water ponds and shallow vegetated marshes that provide a complex mixture of aerobic and anaerobic environments to sustain a diverse population of microbial activity and plant life. Wastewater treatment within ICWs is achieved by a combination of filtration, biological treatment, sedimentation, plant absorption, and adsorption to sediment and plant surfaces.