Barhale Looks to Break the Silence by Engineering Better Mental Health Management
26th February 2018
Barhale has developed an innovative, interactive and thought provoking mental health awareness course.
The half day Engineering Better Mental Health Management course is recognised by ILM, the UK's leading specialist provider of leadership qualifications and the programme is also supported by Humber Foundation NHS Trust.
"I think that the course Barhale is offering is ground breaking in terms of promoting mental health within construction industries," says Mike Gill, Training Development Officer at Humber Foundation NHS Trust. "I'm not aware of many other companies promoting and addressing mental health in the workforce in this manner."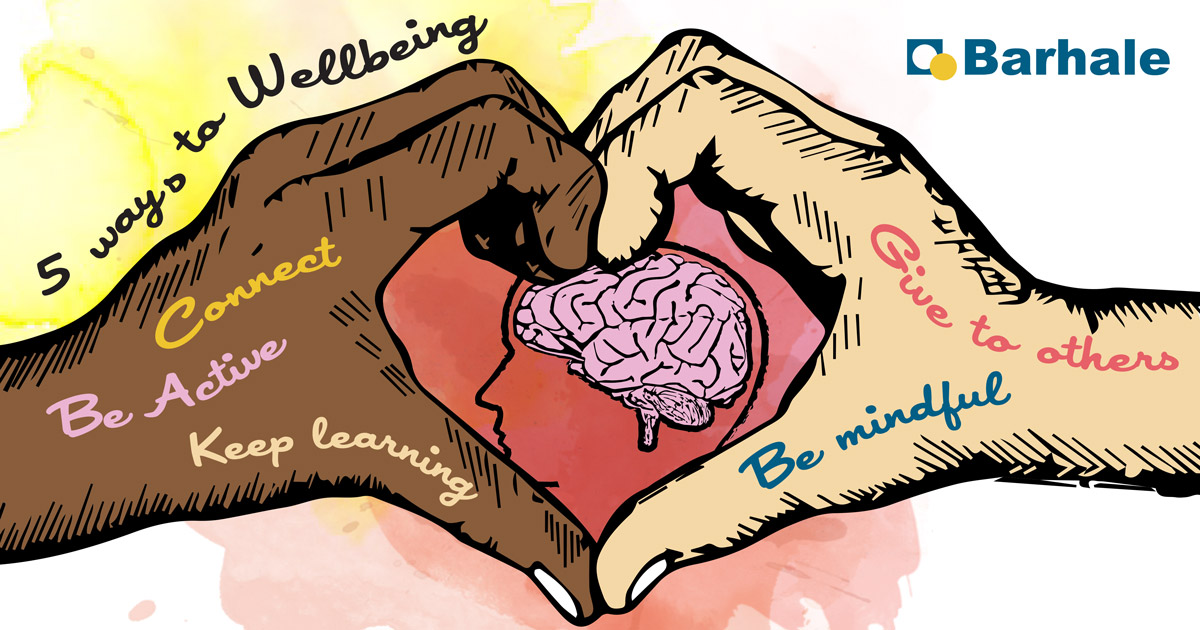 These views are echoed by ILM. "We're really pleased to recognise Barhale's new Mental Health management course," says Karen Egan, ILM's West Midlands Business Manager. "The work they are doing to equip managers at every level with the skills they need to effectively support those for who they have responsibility, is commendable and represents a really positive change in the way we talk about and prepare for these issues. It has been great to work with Barhale to develop what I believe will be a high quality, high impact programme."
Designed to equip line managers with the knowledge, understanding, skills and capability to effectively and confidently identify and support colleagues' health concerns, all Barhale managers, as well as anybody with supervisory responsibilities, will actively take part in the programme.
In order to ensure that the course is both immersive and engaging, Barhale has collaborated with Walsall College, whose drama students have filmed six mental health scenarios, which includes people displaying symptoms of schizophrenia or anxiety. Barhale has also worked closely with local NHS services.
"I don't think there is anything like this in our sector at the moment," says Jo Southan, Barhale's Health and Wellbeing Advisor. "The statistics around mental health in construction are truly worrying. It's been widely recognised that one in four people have mental health concerns, while a report commissioned by Public Health England last year found that male construction workers were at the greatest risk of suicide.
"It is our duty, as a responsible employer, to maintain both the physical and mental welfare of all our colleagues. For us it is particularly pertinent as it is the Year of Engineering. At Barhale we want to look after our colleagues throughout their careers. The course encapsulates our Source, Train and Retain strategy and this is why we think this initiative is vital. Many people find it difficult to talk about mental health and we're trying to help break that silence."
Over 200 head office and site based line managers will initially participate in the initiative in order to equip them to not only recognise the signs and symptoms of mental health issues, but become confident to discuss them and deal with them.
"We are delighted to support Barhale in this very worthy project," says Jaswant Sembhi, Work Experience Co-ordinator at Walsall College. "This was a great opportunity for our Level 3 Creative Media and Performing Arts students to gain experience to support the agenda at Barhale.
"This project is one of the live briefs we have provided to our students in collaboration with our employers. These briefs ensure that young people gain the real-life experience they need to develop and enhance their portfolio and in turn, improve their chances of entering the profession they wish to succeed in.
"As a college that works with employers, we are committed to ensuring that they have the tools to safeguard their wellbeing, as well as that of their workforce. This partnership with Barhale is an opportunity to deliver one of our core objectives as an organisation that values safeguarding. That is to reduce the stigma of mental health problems and create an open forum for discussion."
Elsewhere, Doreen Till, Employment Retention Adviser at Dudley Walsall Mental Health Trust praises the Barhale initiative saying: "It is a privilege to be part of this work. Raising awareness of mental wellbeing in the workplace provides employers with the skills and knowledge to support their employees in times of need."
The first session of Engineering Better Mental Health Management will take place in March 2018 at Barhale's Walsall headquarters with the support from Dudley and Walsall Mental Health Partnership NHS Trust, who are attending to provide support on local services.