ESD joins Barhale to battle food poverty in Edinburgh
29th April 2021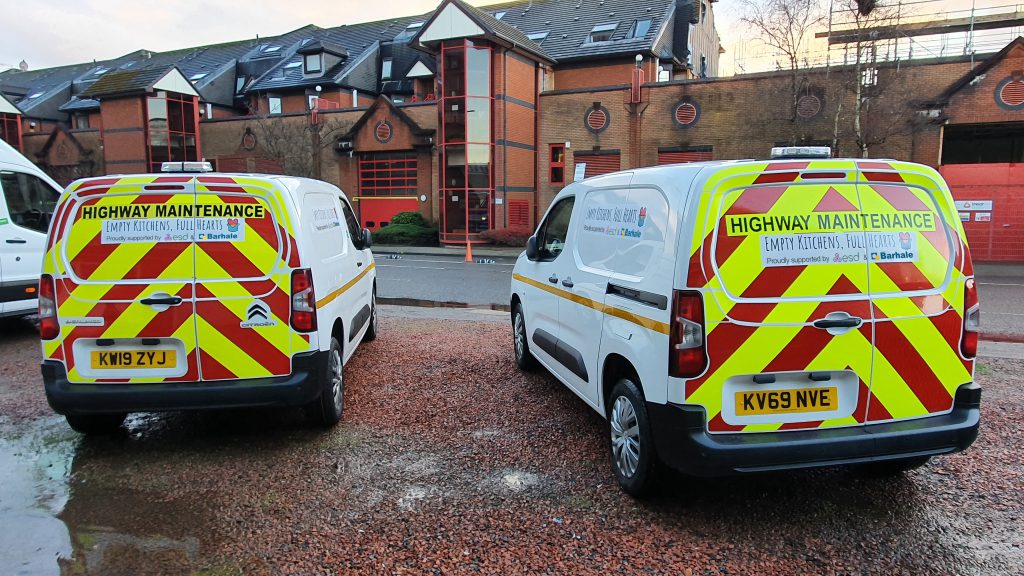 The Scotland team with the help of ESD has extended the lease on two vans currently being provided to Edinburgh's Empty Kitchen Full Hearts charity.
ESD takes over from  BCS Group alongside Barhale in providing two vans to Empty Kitchens, Full Hearts. The vans help to deliver three meals per day to the doorstep of more than 1400 people a day – or nearly 29400 meals a week.
Empty Kitchens, Full Hearts was set up as a direct response to the Coronavirus pandemic in April, 2020
Katie Walker, Barhale's Business Development Manager said that the Barhale team feels privileged to be involved with Empty Kitchen Full Hearts. "We are very pleased to be able to continue supporting such a worthwhile Scottish cause and are excited to be welcoming our friends at ESD on board."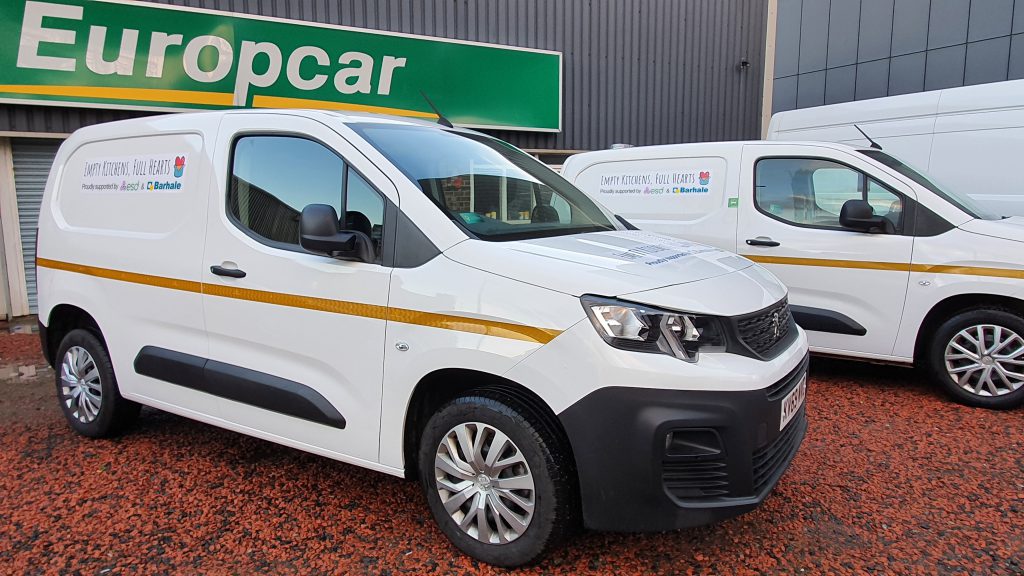 Sam Mallalieu from Empty Kitchens, Full Hearts said that access to the vans will enable the charity to continue to make a real difference to people in the community facing food poverty.
"We have experienced a huge escalation in demand for these day packs as a result of the Coronavirus pandemnic and the slowing of the global economy. Throughout 2020 and continuing through the first quarter of 2021 we are and have been experiencing a level of food destitution that is touching the lives of so many people that would have previously been considered as "food secure". The loan of vans has allowed us to bring in huge quantities of food from our donors as well as using them for the 1400 deliveries that we currently do in Edinburgh alone everyday."