Existing Metro line in Birmingham City Centre to be future-proofed this summer
1st July 2021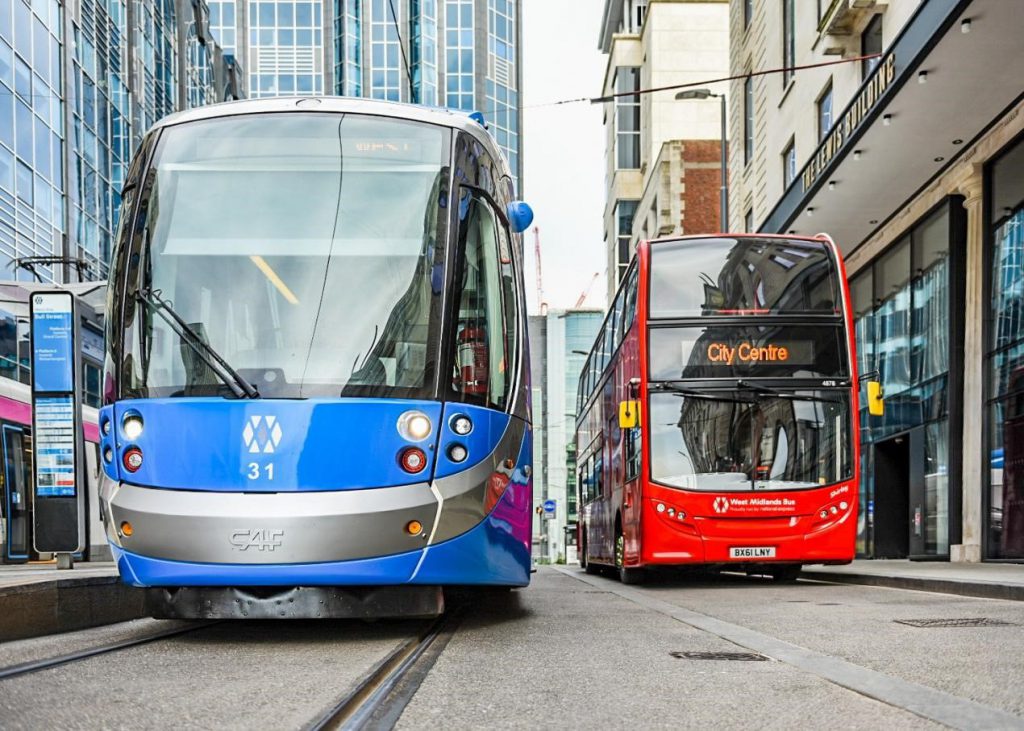 The West Midlands Metro line in Birmingham City Centre is to receive essential upgrades and maintenance alongside ongoing activity to extend the tramway to both Digbeth and Edgbaston with track replacement along Corporation Street to begin late July.
Earlier this month, construction for the game-changing Birmingham Eastside Metro extension, which will make the most out of HS2 and assist the regeneration of Digbeth, got underway with the closure of Lower Bull Street to public transportation.
For the duration of the planned maintenance works along Corporation Street, beginning 25 July and expected to wrap-up in October, tram services will continue to serve Birmingham city centre at a temporary terminus at Bull Street in the Colmore Business District. Those requiring onward travel within the city centre will be able to use their Metro tickets on selected bus services.
Transport for West Midlands (TfWM) is committed to investing in the Metro and along with game-changing new lines which will transform public transport in the West Midlands, has also committed to ensuring the existing Metro line sees similar investment. Midland Metro Alliance (MMA) is planning, designing and delivering these Metro enhancements on behalf of TfWM.
Michael Anderson, Metro Programme Director for TfWM, said: "As we prepare for passenger services to a new terminus in Edgbaston Village later this year, the Corporation Street track replacement will allow for an improved ride quality as well as reducing the need for any future maintenance. This investment in line one, which follows other upgrades in the Wolverhampton area of the route, would be needed in the future but by carrying it out at the same time as the first works for the Birmingham Eastside Metro extension, overall disruption is reduced."
Maria Ion, Project Director at MMA, added: "The activity currently underway on Lower Bull Street will see a complex piece of tramway infrastructure installed at the junction of Bull Street and Corporation Street. When connecting these tracks to the existing ones, a considerable amount of track would need to be upgraded anyway, so by combining the works we're improving the current line and preventing additional impacts on those living, working and visiting Birmingham city centre."
As well as replacing the tram track on Corporation Street, the MMA will also look to build additional public transport improvements on behalf of Birmingham City Council at Paradise Circus. This is subject to reviewing the proposals following public consultation feedback and obtaining the necessary approvals. This proposed activity, along with that on Corporation Street, has been scheduled ahead of testing, commissioning and driver training commencing later this autumn in preparation for the new route to Edgbaston Village opening to passengers.
Midland Metro Alliance has been working since earlier this spring to keep residents and businesses informed of both the maintenance and construction activity. Those travelling into the city centre via Metro are being advised to plan ahead and allow more time for their journey.
Rose Rees, Head of Engagement and Skills at MMA, explained: "We recognise that no-one welcomes disruption, but these works are essential for the world-class Metro system we are building in the West Midlands. Our dedicated Stakeholder Liaison Team is working with businesses and residents in the area to ensure they are informed of the works and any changes they need to be aware of for the duration of the project."
For any further information about the works, please visit www.metroalliance.co.uk.