First project completes under Thames Water's Planned Emergency Works programme
10th May 2021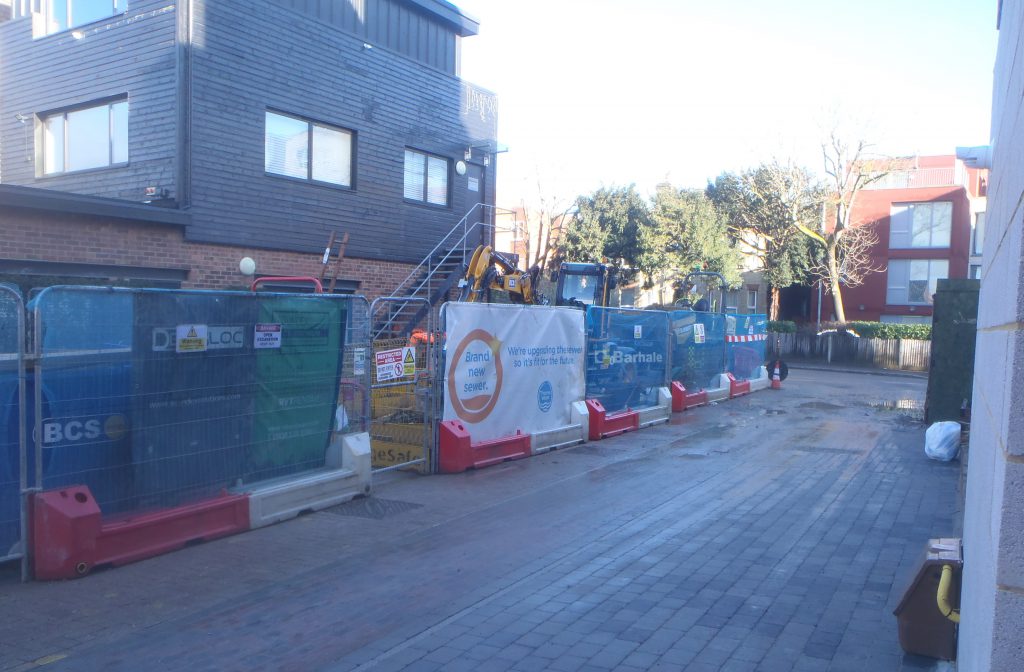 The successful remediation of a collapsed gravity sewer beneath the railway line at Merton Hall Road in southwest London marks a first completion for Barhale under the extensive Thames Water Planned Emergency Works programme.
Instead of renewing the sewer, and to minimise disruption and to speed up resolution, Thames Water had devised a pumped solution. Taking flows both from the existing gravity sewer in Elm Grove and from a new residential/commercial development, a new pumping station directs flows along a new 130m rising main to discharge into an existing gravity sewer in Worple Road.
Alongside the pumping station and the rising main, Barhale constructed a new valve chamber and a kiosk within the entrance of Elm Grove Industrial Estate and a short section of gravity sewer to connect the new rising main to the existing sewer.
The works form one element of the extensive Planned Emergency Works under Thames Water's AMP7 programme. Barhale was appointed to the delivery framework in 2020. The overall programme represents a major investment in the Thames Water network to address existing problems and to improve future resilience.