Happy International Women's Day (IWD2018)
8th March 2018
To mark this day Barhale are celebrating women who've made a significant contribution to Engineering. Celebrate with us and think about who your favourite female Engineer is – past or present – and why they inspire you!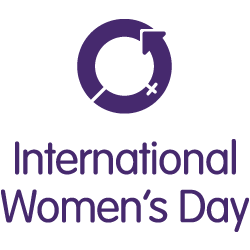 International Women's Day means different things to different people, but the global focus on equality and celebration is clear.
Throughout ancient and modern history, women have collaborated and lead purposeful action to redress inequality in the hope of a better future for their communities, children and themselves. Whether through bold well-documented action or through humble resistance that never made it into the history books, women have united for equality and achievement forever.
And along the way, one particularly powerful collaboration lead to the formation of a globally united moment for women across countries to come together in hope and action. That moment is "International Women's Day".
With a large skills gap looming and the additional need for a more diverse workforce, it has never been more important to inspire and encourage more people, especially women, to choose a career in engineering. These are just a few examples of the brilliant female Engineers in history…….
Dame Caroline Harriet Haslett (1895 – 1957)
Dame Caroline Harriet Haslett was an English electrical engineer, electricity industry administrator and champion of women's rights. She was the first secretary of the Women's Engineering Society and the founder and editor of its journal, The Woman Engineer. She became the first director of the Electrical Association for Women in 1925. Her chief interest was in harnessing the benefits of electrical power to emancipate women from household chores, so that they could pursue their own ambitions outside the home.
Emily Roebling (1803-1903)
Emily Roebling stepped in as the first woman field engineer and technical leader of the Brooklyn Bridge when her husband, Washington Roebling, became paralyzed and could no longer work without the help of his wife. Emily became responsible for much of the chief engineer's duties, including day-to-day supervision and project management. The Brooklyn Bridge was completed in 1883 and holds a plaque honouring Emily and her husband.
Beulah Louise Henry (1887-1973)
Beulah Henry was known as "the lady Edison" in the 1920s and 1930s for the many inventions she patented, including a bobbin-free lockstitch sewing machine, a doll with flexible arms, a vacuum ice cream freezer, a doll with a radio inside and a typewriter that made multiple copies without carbon paper. Henry made a large fortune during her career by capitalizing on her inventions through manufacturing companies to produce her creations.
Hedy Lamarr (1913-2000)
Hedy Lamarr might be recalled as a movie star of the 1930s and 1940s, however, few know that she invented a remote-controlled communications system for the U.S military during World War II.  Lamarr's frequency hopping theory now serves as a basis for modern communication technology, such as Bluetooth and Wi-Fi network connections.
Stephanie Louise Kwolek (1923-2014)
While working for DuPont, Stephanie Louise Kwolek discovered liquid crystalline polymers, which resulted in the product Kevlar. Containing fibers that are stronger than steel, Kevlar is used to make bulletproof vests, radial tires, airplane fuselages and fiber optic cables. For her accomplishments as a research scientist she received the National Medal of Technology in 1996 and was named to the National Women's Hall of Fame in 2003. The American Chemical Society awarded her the Perkin Medal in 1997.
Martha J. Coston (1826-1904)
Another famous female engineer in history, Martha Coston is credited with developing a signalling flare system that's used by the U.S. military and known as Coston flares.  Coston needed a way to support herself and her children after the death of her husband and discovered a design he had left behind in a notebook. She worked for nearly 10 years revising the designs to include pyrotechnic components to create a long-lasting and multi-coloured system of flares.
Lillian Gilbreth (1878-1972)
Lillian Gilbreth contributed to industrial engineering by studying workplace patterns and ergonomics. She became the first female member of the American Society of Mechanical Engineers in 1926. Laying the foundation for work in what is now known as human factors engineering and ergonomic design, Gilbreth is known as the "mother of modern management".  The book Cheaper by the Dozen is the story of the Gilbreth family, which included Lillian, her husband Frank Bunker Gilbreth and their 12 children.
Edith Clarke (1883-1959)
This female engineering pioneer was at the forefront in bringing sophisticated electrical engineering concepts to dam building in the western United States. Much of Edith Clarke's career (about 26 years) was spent at GE. She had the distinction of becoming a salaried engineer after two years of being hired, which was quite uncommon for a woman at that time. Clarke also won awards for her papers and a patent for a specialized calculator.
Mary Anderson (1866–1953)
Mary Anderson invented the windshield wiper after a winter trip to New York in 1903 where she observed a driver leaving his front window open to clear falling sleet from the windshield.  In November 1903 Anderson was granted her first patent for the invention of the windshield wiper. After the patent to her wiper expired in 1920 and with the growth of the automobile market, auto manufacturers adopted Anderson's basic design of the wiper into their standard equipment.
Reference: IVEY Engineering Inc. 2013