ICE 200 Shaping the World
21st September 2018
The Institution of Civil Engineers launches a new publication to commemorate 200 years of engineering excellence.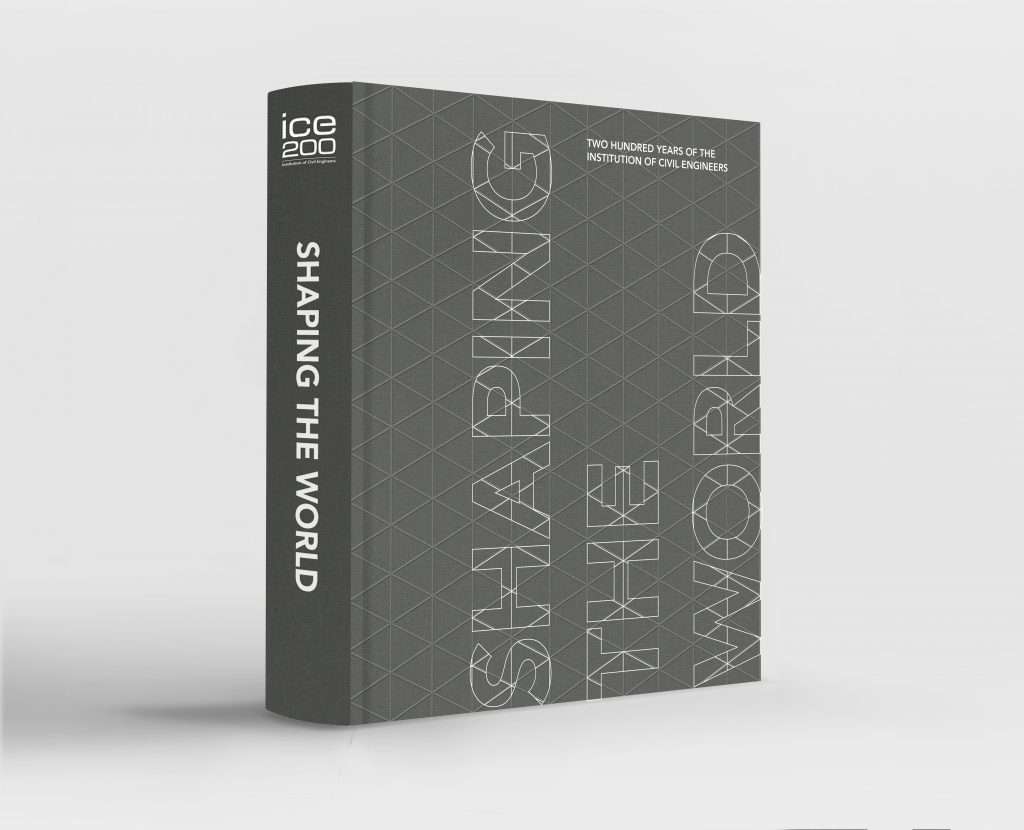 21 September, 2018 — To mark its Bicentenary, the Institution of Civil Engineers has created the commemorative album Shaping the World. This beautifully designed book showcases the 200 structures and engineering projects that have had the greatest impact on our lives, and celebrates the individuals and organisations that deliver the vital infrastructure we all rely on. Produced in partnership with publisher St James's House, this stunning, inspiring hardback will be launched at the historical library of the ICE's headquarters just off Parliament Square in the City of Westminster, London.
A prestigious coffee–table book of the highest quality in research, writing and design, Shaping the World explores not only key stories of inspired engineering, but also sheds a light on the major industries and commercial sectors that surround the discipline.
As well as boasting striking images that convey the magnitude and beauty of the featured engineering projects, the publication serves as a carefully curated guide to architects, consultants, infrastructure companies, environmental firms, industry-related educational institutions and other organisations whose pre-eminent status in their respective fields warrants their inclusion in this book. Many of these exclusive names and brands will be exhibiting at the launch event on 21 September.
Speaking ahead of the launch, Richard Freed, the CEO and owner of St James's House, said: "The commemorative ICE album is yet another prestigious book in our long list of publications to mark landmark events such as the Queen's Diamond Jubilee. We are extremely proud of this book and honoured to be working alongside such exceptional companies and organisations on this project."
Some 500 dignitaries from around the world as well as television and print media representatives are expected to attend the presentation of Shaping the World.