INWED17: Meet our Engineering and BIM Technician – Natalie Griffin
23rd June 2017
Happy International Women in Engineering Day (INWED17)!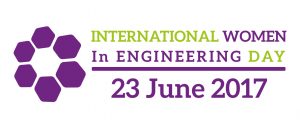 With a large skills gap looming and the additional need for a more diverse workforce, it has never been more important to inspire and encourage more people, especially women, to choose a career in engineering.
In support of International Women in Engineering Day we would like to introduce you to Natalie Griffin, our Engineering, architectural, graphics and BIM technician based in our Head Office.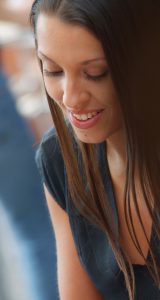 Firstly, can you tell us a little bit about what the average day looks like for you?
In the Temporary Works department, it is always different from one day to the next, which is why I enjoy it. Since 2012 I have been involved with progressing Barhale forward with Building Information Modelling/Management (BIM). This involves using the latest 3D engineering software, creating construction animations, which assists with H&S and mitigating problems early on, which is like a digital rehearsal before the real thing. At the moment we are trying out 3D surveying scanners, which are so accurate, picking up overhead cables and plant foliage, at maybe 300m away. Technology advances so quickly it is amazing.
As a woman working in engineering, do you have any role models that you look up to – both inside and outside your field?
I have to say that my husband, a Technical Director for a house builder, is a direct role model. He has always worked very hard and achieved a lot at an early age. He has a lot of practical experience with construction, now he has very high expectations of his staff, and workmanship from tradesmen and expects nothing less. He says "Don't confuse effort with results!"
Why did you choose to become an engineer? What were the major factors in your decision?
After working for house builders George Wimpey and Taylor Woodrow for a number of years, where even though everything is streamlined, the work tends to be quite repetitive. In engineering, especially in the Temporary Works department, the work varies from day to day, with each site.
In ten words or fewer, why do you love engineering?
Working at the front end of technology.
In your opinion, why is it important that more women take up engineering in the near future?
Because women are genetically engineered for thinking about things better than men, and the world will be an even more creatively designed, and safer place!
Is there more that schools could do to get girls engaged in science from a young age?
Definitely, children should be taken on school trips to London, to see the wealth of beautiful buildings, and other awesome bridge structures, new and old.
Do you think there's a stereotype attached to female engineers?
I don't really think that people know what engineers do, and that it has a stigma attached to it about the person being covered in engine oil and wearing boiler suits! So yes it still seems like a man's job, and that females may not be able to fulfil the role as well as a male, which certainly is untrue.
What's the most important piece of advice you'd give to a woman thinking of starting a career in engineering?
Make sure you do well in Maths and Physics at school, you have to love equations (!) with Chemistry a bonus, then take a year out and get some work experience with some engineering firms, to see what field of engineering it is you want to go into, before choosing your university degree course. Or university one day per week whilst working is also an excellent option. It is imperative that you gain lots of experience with materials and are involved on site with construction management, at work or home projects.
In your experience, what are the benefits of working in engineering?
You tend to be in communication with quite a few disciplines, and so building up a rapport with people is very enjoyable. Also being able to visit site, and to keep your brain active with all the challenges.
If you were currently conducting a job interview, what would you look for in the ideal engineering candidate?
They would need to love solving problems, be fast thinking, have a passion for engineering and technology, be flexible to adapt with a fast moving and constantly changing world.