Keighley's sewers get a proactive health check
13th February 2018
John Grogan, MP for Keighley, spent an afternoon with Yorkshire Water's engineers to see their £1 million project to reduce the risk of sewer flooding to homes in the town.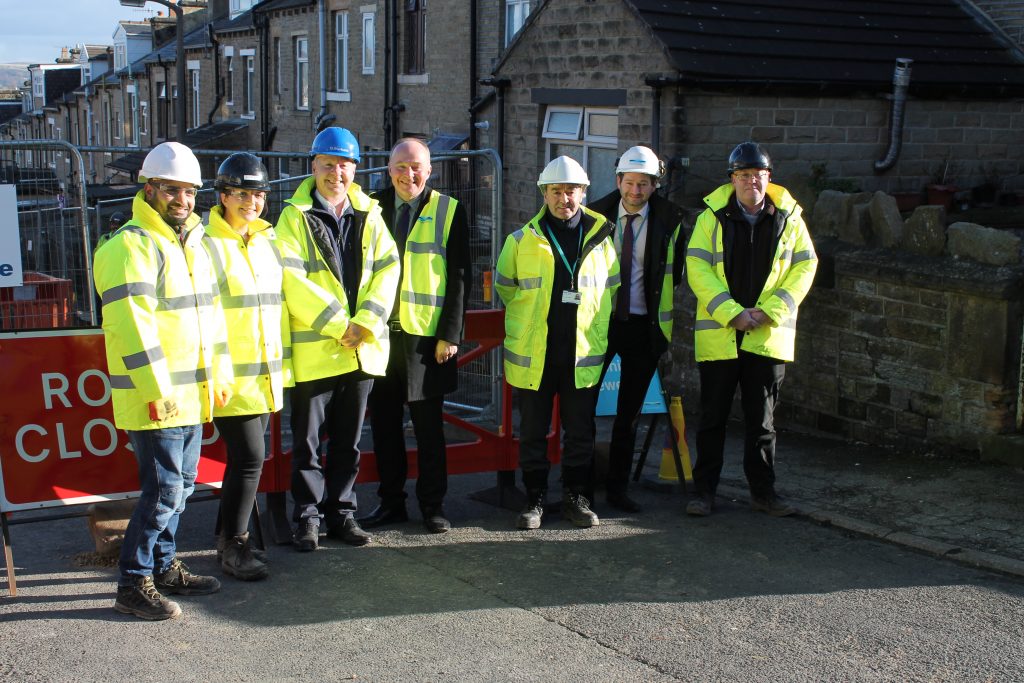 Over the past few years there have been numerous flooding incidents reported in the local area. Yorkshire Water and their contract partners, Barhale and Indepth Civils, have been busy inspecting and surveying sewers in the town and repairing them if they find problems. As part of the work, some damaged sewers will be relined, broken pipes and gullies will be replaced, and leaf guards will be replaced on the gullies too. Yorkshire Water will also be checking any disused drains from old outside toilets and washing blocks are properly disconnected.
Jonathan Lemoine, the Project Manager from Yorkshire Water who's overseeing the whole project, said: "We're giving Keighley's sewers a big health check to make sure they're flowing properly and repairing any damage that could cause flooding issues. We'll be working around the town until April so you might see us working away on your street.
"As we're spending £1 million on this project we want to make sure we keep Keighley's sewers flowing so we need your help. We're reminding residents to only flush the 3P's (that's pee, poo and paper) to stop the sewers from getting blocked up. Wet wipes, leftover cooking fat and sanitary items create blockages in our pipes and this can cause sewage to back up in to people's homes."
After the visit, John Grogan MP commented: "I spent a fascinating hour with Yorkshire Water staff and their contractors on Mornington Street. Local residents in this area of Keighley have long complained about sewage overflows and flooding. Most of the pipework there had probably not been touched for the best part of a century! Yorkshire Water are taking a proactive approach rather than acting as and when individual complaints are received. In the long run, this must be a more cost-effective strategy."