Midland Metro Alliance present awards to Wolverhampton students
30th July 2018

Graduates, working on Midland Metro Alliance's Wolverhampton City Centre Metro Extension, led the judging and presentation of awards to students who had successfully completed a Metro extension design project at the West Midlands University Technical College in Wolverhampton.
During the last week of term the students presented and exhibited their own Metro extension plans to key Midland Metro Alliance staff, demonstrating an awareness of route design, sustainability and cost considerations.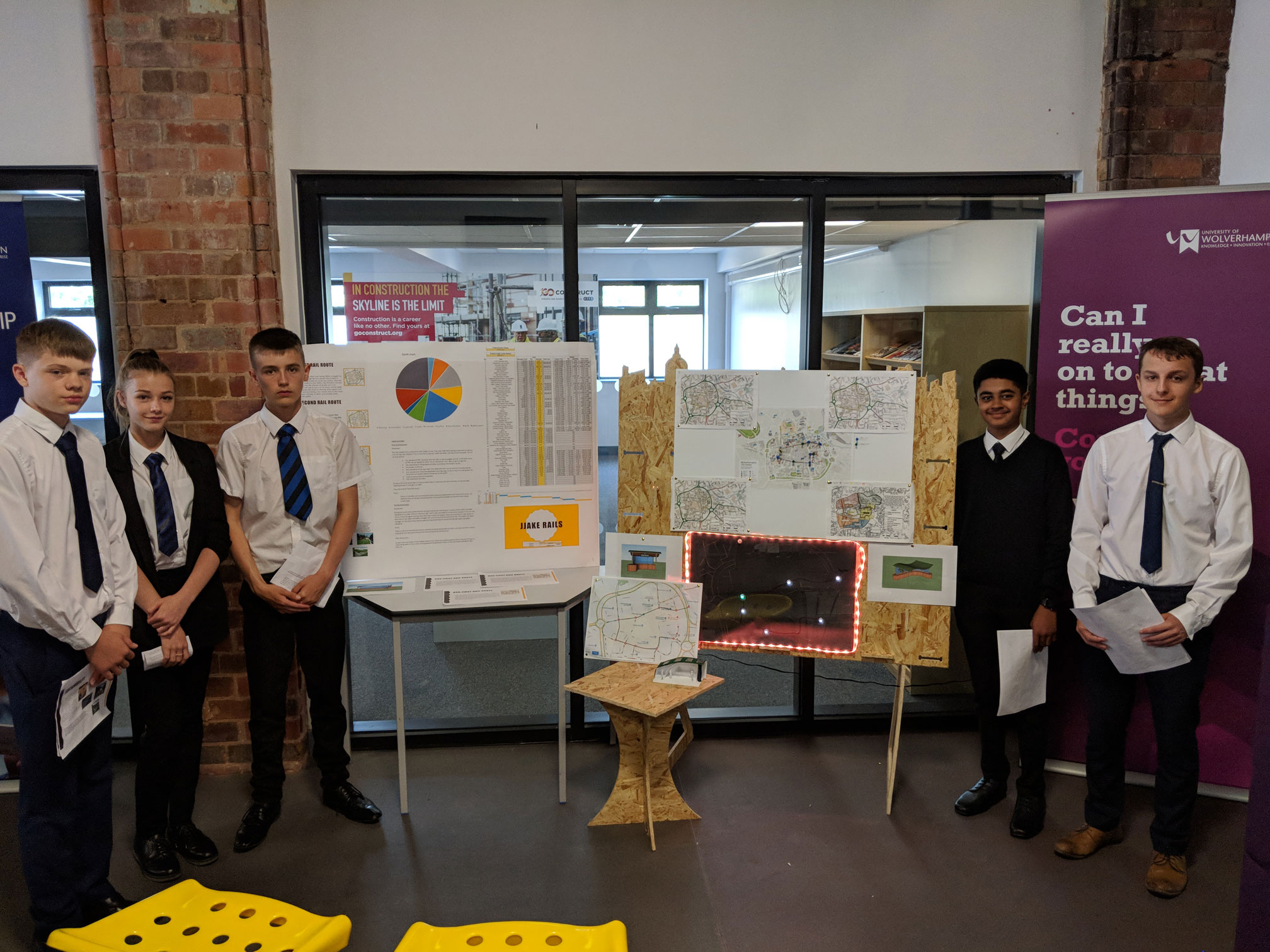 Graduates Ben Crowe and Dan Colley specifically designed and delivered the modules for the project over the summer term to teach students, aged 14-18 years, about tramway construction in urban environments. The pair also supported the development of the students during weekly review sessions. The bespoke course has been a great success, so much so that the college has asked the Midland Metro Alliance, which is delivering a ten-year expansion of the Metro on behalf of the West Midlands Combined Authority (WMCA), to continue the modules in future terms.
Kate Yardley, Head of Design for West Midlands UTC, highlighted the importance of the collaborative project in developing awareness of the working world: "The students get to work with employers on projects such as the Metro extension outside of the regular curriculum. It is very important as we like our students to leave West Midlands UTC with career contacts and skills that employers need, rather than just qualifications."
Award trophies were presented to the students in a number of categories, including Best Design, Best Planned and Most Sustainable, as well as an overall winner selected from the two age groups taking part.
A team calling themselves JJake Rails were awarded with the Overall Prize In the 15-16 age group. Judges were particularly impressed with their hypothetical route plan which would assist with football match day congestion, as an extra delta junction in the track would be opened to allow traffic to flow faster away from the football stadium.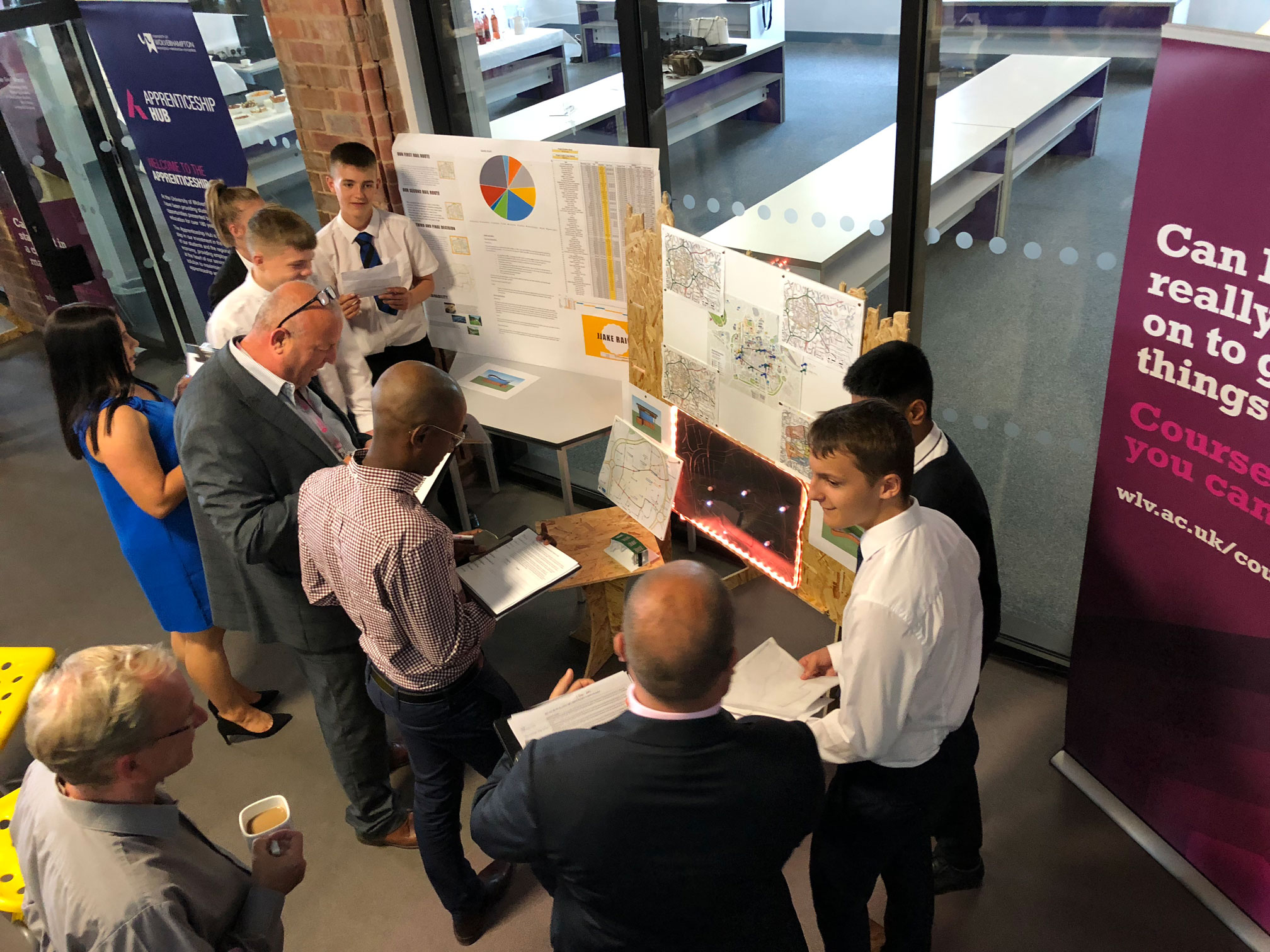 Simon Maxfield, Vice Principal for West Midlands UTC, added: "The project has been very successful and has seen our students develop their creative and professional skills. The presentation events enabled us to showcase and celebrate their work and we are very proud of what they have all achieved."
Paul Brown, Midland Metro Alliance Project Director for the Wolverhampton City Centre Metro Extension, said: "The judges had a really tough job to choose winners as the overall quality of presentations was very high and showed how well the students engaged and learned during their sessions with Ben and Dan."
The West Midlands University Technical College, based at Springfield Campus in Cambridge Street, Wolverhampton, was recently rated as 'good' from Ofsted, with inspectors recognising the partnership with the Midland Metro Alliance as building the confidence of students and extending their employability. Further details on West Midlands UTC are available online at http://www.westmidsutc.co.uk.