Midland Metro Alliance recognised locally and nationally at events celebrating outstanding partnership working
17th October 2018
The Midland Metro Alliance won two awards at prestigious events held in London and the West Midlands on Wednesday 10 October.
The first award was for Employer of the Year at Talent Match Black Country's Annual Awards and Celebration which was held at the Molineux Stadium in Wolverhampton.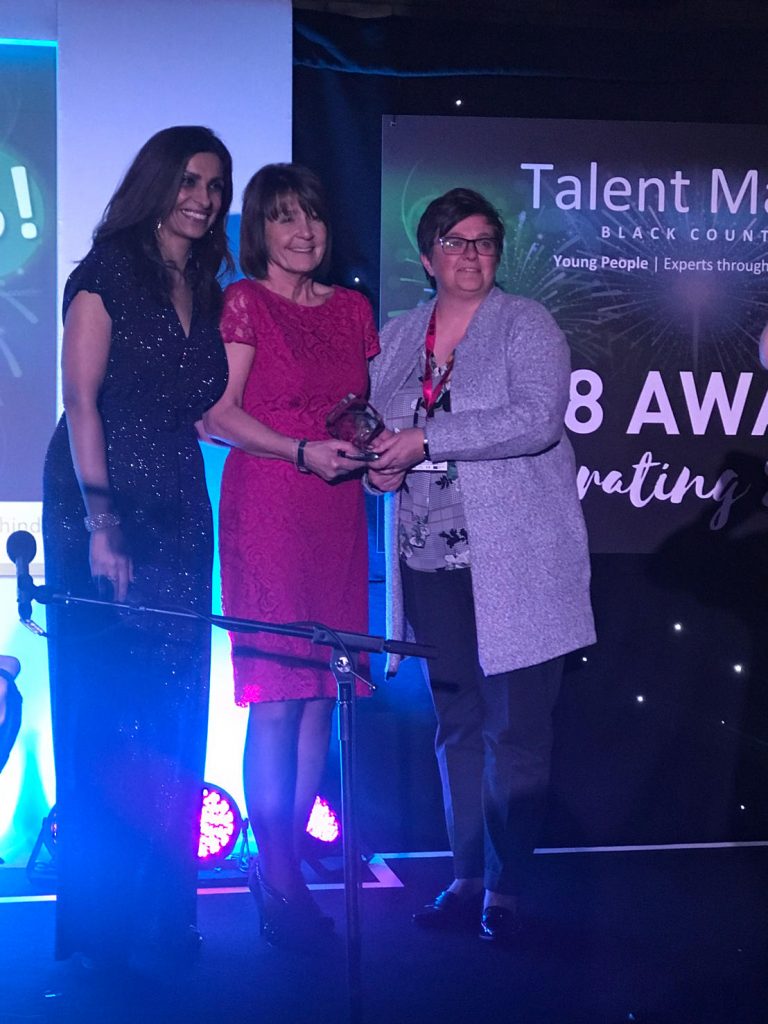 Talent Match recognised the organisation for projects which help to get the careers of local people on the right track.
The Midland Metro Alliance, working in partnership with local colleges, the Department for Work and Pensions, councils and other funding bodies, supported the design and delivery of bespoke six-week courses in light rail last year. These programmes offered unemployed candidates across the region an opportunity to achieve accredited qualifications and gain practical work experience, and on successful completion, a guaranteed interview for a variety of roles available at the organisation. In addition, throughout spring 2018 the team developed an initiative to deliver sector specific career advice to local young people, parents and teachers across the region.
Rose Rees, Training and Development Manager, who collected the award on behalf of the Midland Metro Alliance, said: "We believe that an important route to maintain a strong, knowledgeable and sustainable workforce is to invest in it. The work that the Midland Metro Alliance is doing, including helping to provide careers guidance, training opportunities and more formal schemes like apprenticeships and graduate opportunities are important ways to secure the future talent that our industry needs. We are delighted to have been recognised for this work."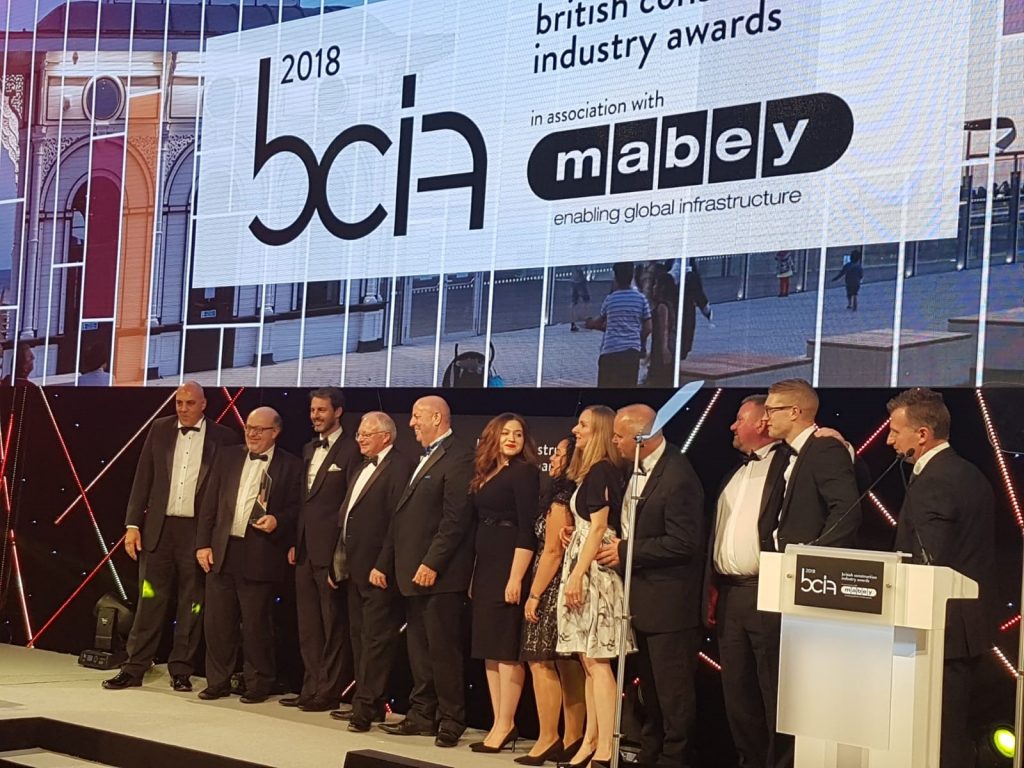 The accolade was not the only one the team walked away with as the Midland Metro Alliance was also announced as the winner of the Partnership Initiative of the Year category of New Civil Engineer's annual British Construction Industry Awards 2018 held at Grosvenor House Hotel in London.
Judges commented that the Midland Metro Alliance was an innovative example of a move away from traditional alliancing but one in which collaboration was at the heart of all of its actions.
Alejandro Moreno, Midland Metro Alliance Director, said: "We're delighted that the team at the Midland Metro Alliance walked away with not just one, but two awards last week. We're dedicated to leaving a lasting legacy that the West Midlands can be truly proud of."
Phil Hewitt, Director of West Midlands Metro, said: "It is great that the Midland Metro Alliance was highlighted as an excellent example of partnership working. It was also fantastic that the team was recognised locally too for helping local unemployed people find work within the sector."

More information on the work of the Midland Metro Alliance can be found by visiting www.metroalliance.co.uk