Our Commitments to 'Stop. Make a Change' 2019
9th September 2019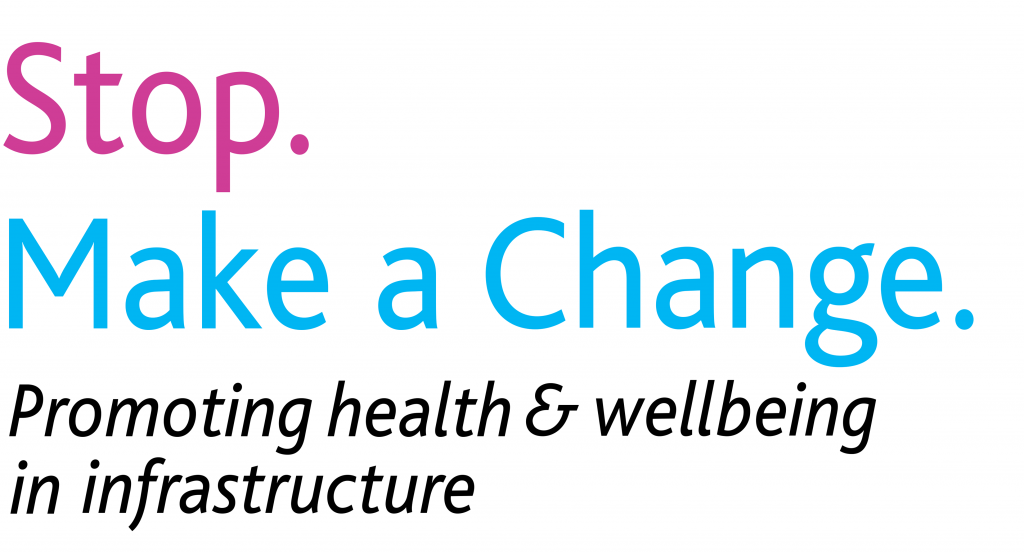 In September 2019, organisations from across the UK construction sector will take part in a national Stop. Make a Change event with sites, offices and production facilities putting work on hold focus on how we can work together to build a healthier, safety industry.
As part of this event, Barhale have agreed to put in place a series of commitments, which we will implement within our business over the coming year.
Barhale supports 'Stop. Make a Change' 2019 and are pleased to make the following commitments:
Plant Safety
We commit to implementing our people plant interface process, engendering a culture of planning plant working zones in advance, embedding into our SSoW documentation and cross-checking at gang level.
 Mental Health
We aim to reassure all our staff through our 'R U Okay?' programme, 'The S Word' suicide prevention training, mental health initiatives, and communications that we will support individials who experience mental ill health to remain in work and feel confident to come forward and discuss their health concerns. Our R U Okay? & The S Word programmes will be delivered to all regions by 31st December 2019
Service Strikes
We will commit to upgrading our CAT and Genny fleet to G CAT4 technology making sure all our operational management teams have the ability to conduct clod based 'in the field' equipment monitoring by 31st December 2019.
 Lifting Operations
We commit to delivering an awareness campaign on our Safety Cardinal Rule No.4 on Lifting Operations, engaging with out site teams to report and feedback on compliance following a site based risk review.
HAVS
We will conduct an operational HAVS review challenging the norms and review activities, which result in Employees being exposed to above 100 points (Exposure Action Value) on a daily basis and implement methodology changes to reduce exposure, sharing good practice business-wide.
 Public Safety
We will promote a public safety campaign across all operational elements of our business highlighting key risks, which may impact on public safety emanating from our business activities.
We will use the Stop. Make a Change event to explain and promote these commitments to our workforce.
We agree to work with colleagues across the industry to discuss the outcomes of these commitments, and share the best practice that arises from them.
There will be further communications on arrangements over the coming weeks
For further information about 'Stop. Make a Change', please click here