Recycling Week 2017
25th September 2017
This week marks the 14th year of 'Recycle Week', which is a celebration of recycling, with this year's theme being, 'Recycling – It's Worth It!'.  Recycle Week is organised by WRAP under the 'Recycle Now' brand. The aim of the week is to encourage us to recycle more, by demonstrating the benefits of recycling items from all around the home and also in Business.
In order to start proceedings this week, we have produced the attached poster for display at company premises (office, sites and depots) which is intended to promote ideas on how we can recycle our waste and reduce our waste streams across the business.
If you have any best practices and ideas on how we can further reduce our waste across the business please feel free to share these with Amin Badruddin (Amin.Badruddin@barhale.co.uk) during the course of this week.  We will commit to developing your thoughts and ideas into case studies and share these across the business.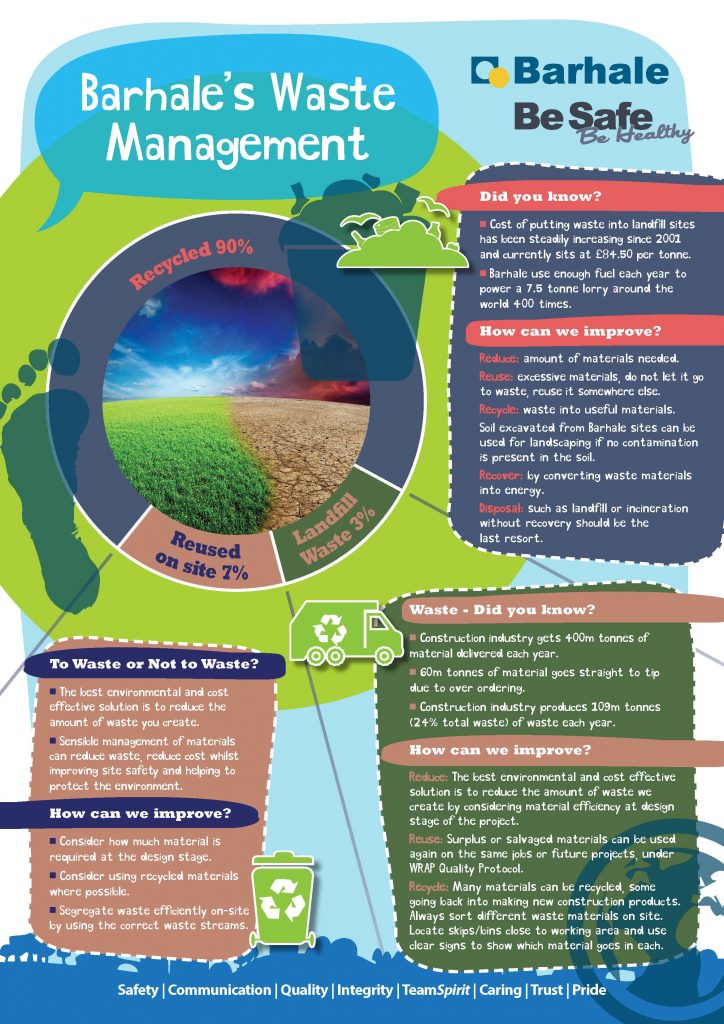 For further information on #RecyclingWeek click here