Barhale raises funds for SiMBA Charity (Simpson's Memory Box Appeal)
18th April 2017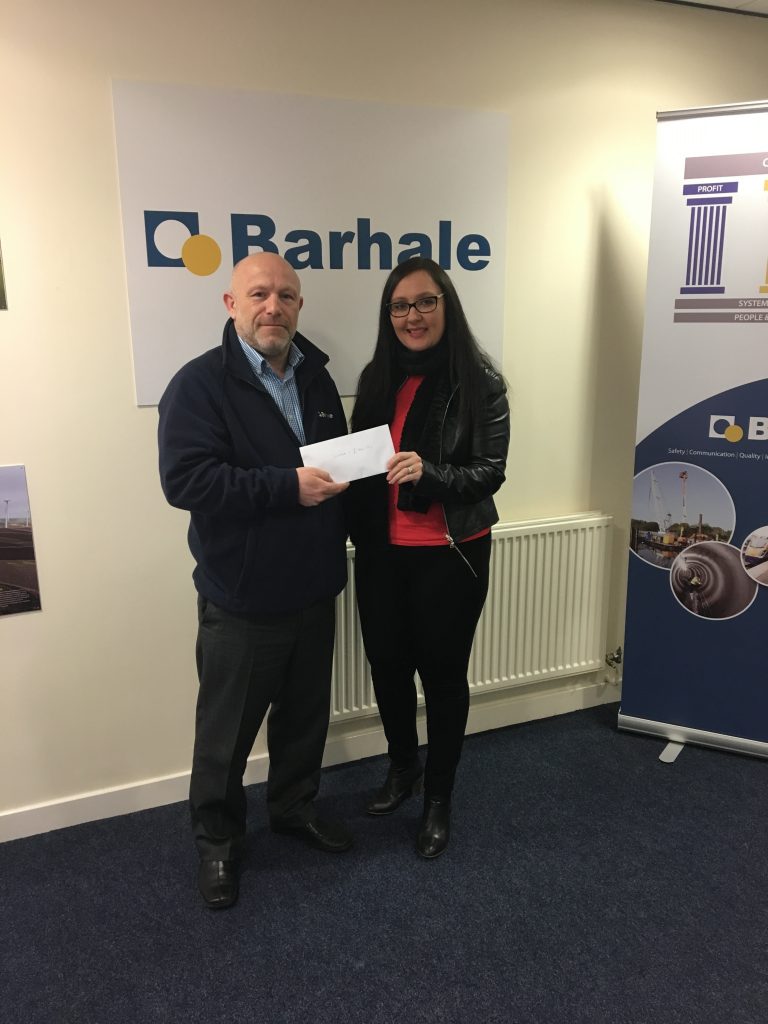 Barhale proudly presents SiMBA Charity (Simpson's Memory Box Appeal) with a cheque for £1136.50. Well done to our Scottish team who raised the money for this very worthy cause.
SiMBA was founded by a team of dedicated individuals in October 2005 in response to the needs of those affected by the loss of a baby during pregnancy or close to the time of birth. SiMBA was officially registered as a Scottish Charity in 2007.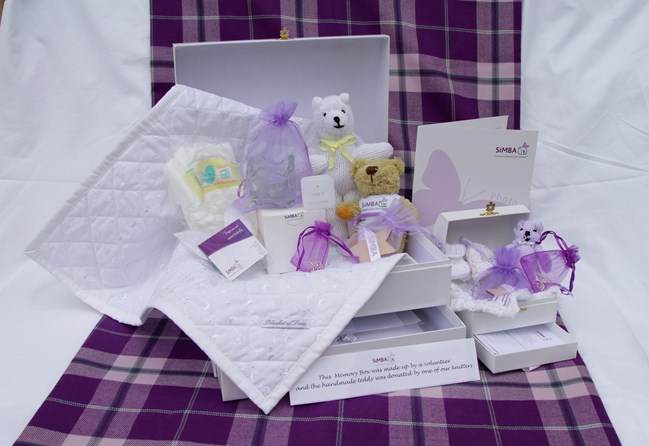 The "Memory Box" is a treasure chest of mementos such as "the blanket of love", birth acknowledgement certificate, hand and foot prints and in some cases photos. The Memory Box was introduced to Simpson's Centre for Reproductive Health in Edinburgh as the result of a donation from a bereaved parent. It has since given comfort to many parents through difficult times.
To find out more about this wonderful charity and the work they do, please click here