Stop, look and listen as West Midlands Metro and Midland Metro Alliance release safety video to mark Road Safety Week 2018
27th November 2018
Children from across the West Midlands have been learning more about road safety and keeping safe around construction sites through a new video released by the Midland Metro Alliance and West Midlands Metro.
The video, which has been released to mark Road Safety Week taking place between 19 and 25 November 2018, illustrates how urban construction can impact traffic flow on busy roads as well as reminding the travelling public of the correct way to cross Metro tracks.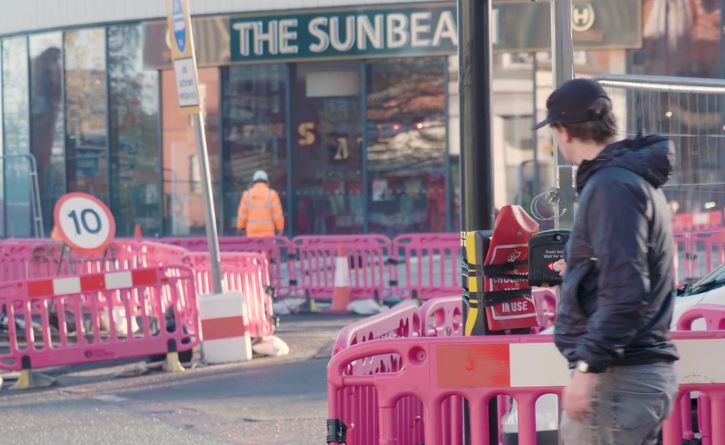 Details on how to view the video, along with how schools may wish to incorporate it in road safety lessons, have been sent to primary and secondary schools in the region. The companies have also been sharing the footage via their social media accounts.
Accompanying safety leaflets have also been distributed to travel shops in the region and shared via a variety of pop-up events, including one in Wolverhampton City Centre on Tuesday 20 November. The event was just a few streets away from the site of the works for the Wolverhampton City Centre Metro extension, which was recently awarded a "beyond compliance" accreditation in the Considerate Constructors Scheme, a professional body aimed at improving the image of construction, where auditors noted the organisation's commitment to safety.
Figures from the Department for Transport show that there were 23,805 pedestrian casualties on Britain's roads last year with 25 per cent of those injured being under 15 years of age. The materials help to raise knowledge on the importance of road safety in an urban construction environment including how to be aware of the movement of diverted traffic, as well as understanding signage and pedestrian crossing points.
Paul Brown, the Midland Metro Alliance's Project Director for the Wolverhampton City Centre Metro extension, said: "As a Considerate Constructor, our work does not begin and end with the construction projects we are undertaking and are therefore committed to supporting the local communities where we are working. Significant changes are made to the road layout, pedestrian and traffic flow during construction which is why it is ever more important to highlight road safety during our works."
Works currently underway to improve the street scene in Pipers Row and Railway Drive, are due to be completed by summer 2019. Construction in the City of Wolverhampton will pause from Friday 23 November until Monday 7 January 2019 during the city's annual Christmas embargo. There will continue to be a small maintenance team in situ during this period.
Phil Hewitt, Director of West Midlands Metro, added: "There's unprecedented levels of development across the West Midlands currently and this development inevitably comes with some disruption to Metro and road users.  West Midlands Metro and Midland Metro Alliance are committed to keeping people safe who are travelling on our tram services or passing by our worksites and the information released this week is a great way of helping to raise awareness across the region."