Subway closed as part of Whitmore Reans improvement work
6th February 2020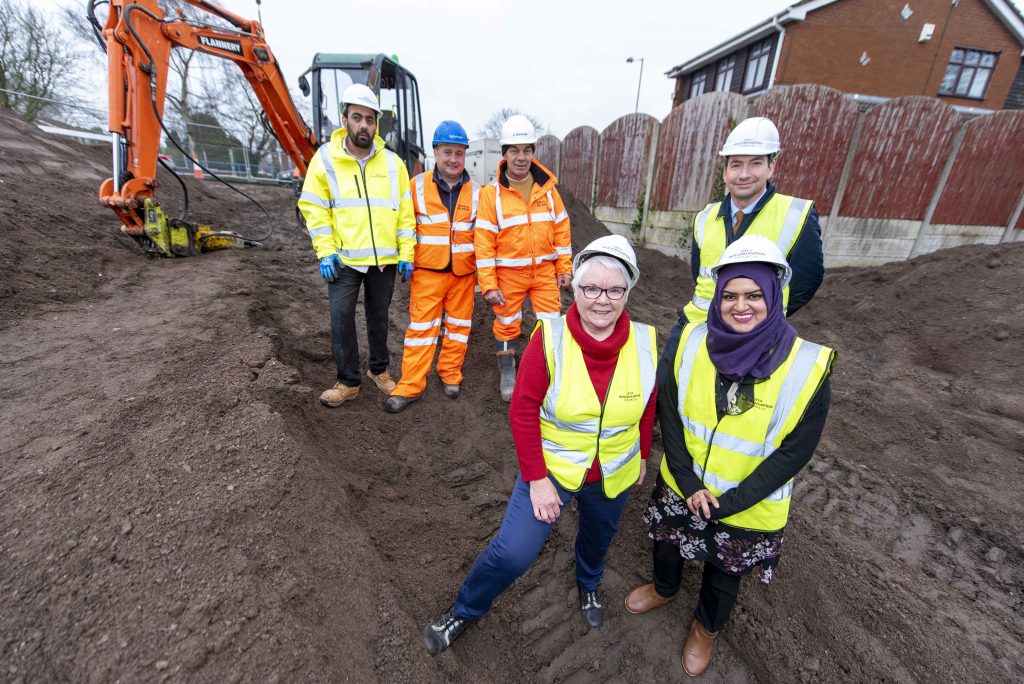 An underused subway in Whitmore Reans has been filled in by the City of Wolverhampton Council as the latest in a series of improvements being made in the local area.
The work to the subway, on Craddock Street, is nearly completed. The area is being landscaped and the pedestrian crossing has been improved.
Following consultation last year, residents, businesses and the police supported the closure which will address issues around anti-social behaviour, flooding and maintenance, and provide additional green space in the locality.
Councillor Jasbir Jaspal, the City of Wolverhampton Council's Cabinet Member for Public Health and Wellbeing, said: "This is one of a number of measures which partners have been working on to improve the physical environment in and around the Avion Centre.
"Gatis Community Space, St Andrew's Church, Wildside Activity Centre and Whitmore Reans Connect are leading on an opportunity for local people to plant bulbs on the new green space on Friday 21 February, while the installation of a mural, to be designed by local pupils, is also planned for later in the year."
Local Councillor Obaida Ahmed added: "The community have been really involved in helping shape plans for this area and their feedback has been incorporated to make the scheme the best it can be to meet community needs – including, for example, the addition of two further car parking spaces and more green space for bulbs."