Success at the CECA Southern Awards
3rd July 2023
We attended the CECA Southern Annual Lunch and Awards on Friday 30th June. It was a fantastic event, hosted by our very own Samantha Barratt (Business Development & Communications Director) and featured an incredibly inspirational speech from professional adventurer, author and keynote speaker, Tori James, about how to focus the mind to achieve the almost unachievable.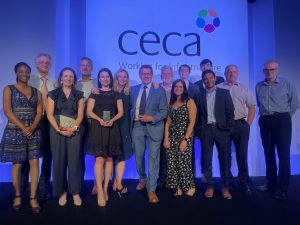 We were delighted to see Andy Flowerday (Executive Director) win the Outstanding Contribution/Lifetime Achievement Award. We are sure that everyone who has had the pleasure of working with Andy will agree that this award is totally well-deserved as he has always been so dedicated to this industry and making Barhale a better place to be, whether that be more inclusive, more collaborative, safer, smarter, technically better and right first time. His "problems are opportunities" approach is unwavering, his positive outlook and enthusiasm are infectious and he never fails to encourage and inspire others.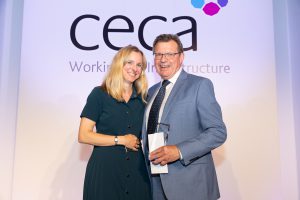 Congratulations also to Andreea Edu (Assistant Quantity Surveyor) for taking home the highly commended award in the Most Promising Trainee Quantity Surveyor category. Faced with the challenge of completing a full-time degree at the same time as a full-time, new job she has thrived during the past year and a half since joining the company and it was great to see this recognised.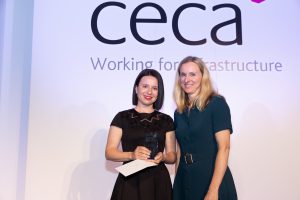 Well done Andy and Andreea!