Thames Water Project Pride Award presented to Eliot Hill Team
6th October 2022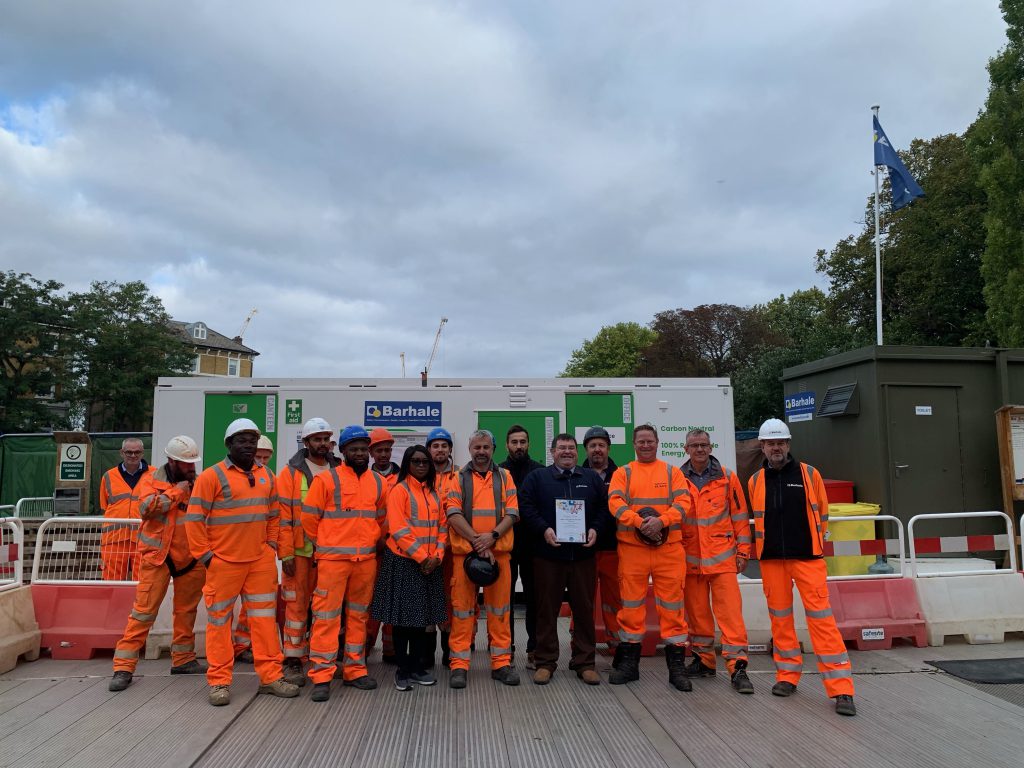 An enormous well done to our team working on the Eliot Hill Sewer Repair project in London who have been awarded Thames Water's Project Pride Award for Customer Engagement!
Mark Taylor, Thames Water Head of Delivery, was on site on 5th October to present the team with their award, rewarding the team for the care taken in their interactions with local residents and the local community, holding true to the Barhale values and driving the success of this project.
The team have been real ambassadors for Barhale, Thames Water and the civil engineering sector in general, and we are so thrilled that they have been recognised by Thames Water for their efforts.
Congratulations to Vitali Levtchaev, Alan Seeby, Alexandru Sfia, Supreet Johal, Wojciech Nocek, Jo O'Connor, Alexis (Lecy) Slade, Chris Warren, Ben Green, Yohanes Hailemariam, Motunrayo Adesope, Adrian Dogaru, Alex Axinte, Steve McDonagh, Kevin Hanway Magee, Dean O'Leary, Gavin Taylor, Dimitris Noltsis, Steve Hills, Ryan Brewerton, Josh Maney, Richard van Gelder, Will Sainsbury, Mihai Ichim, Shane Gorman, Phil Cull, Dominic Orisakwe, Onyekachi Ukaegbu, Rupinder Singh, Pllum Ferhati, David Boucher, Mick Murphy and thanks to Mark Taylor and Karl May from Thames Water.