The Winner of the September Photography Competition is…
5th October 2023
The winner of the Barhale September Photography Competition is Vaidas Kuprys (Site Manager, Eastern Region) with his fantastic photo taken at the Grays Sewer Rehab Overpumping project where we have recently completed works for the Anglian Water @one Alliance.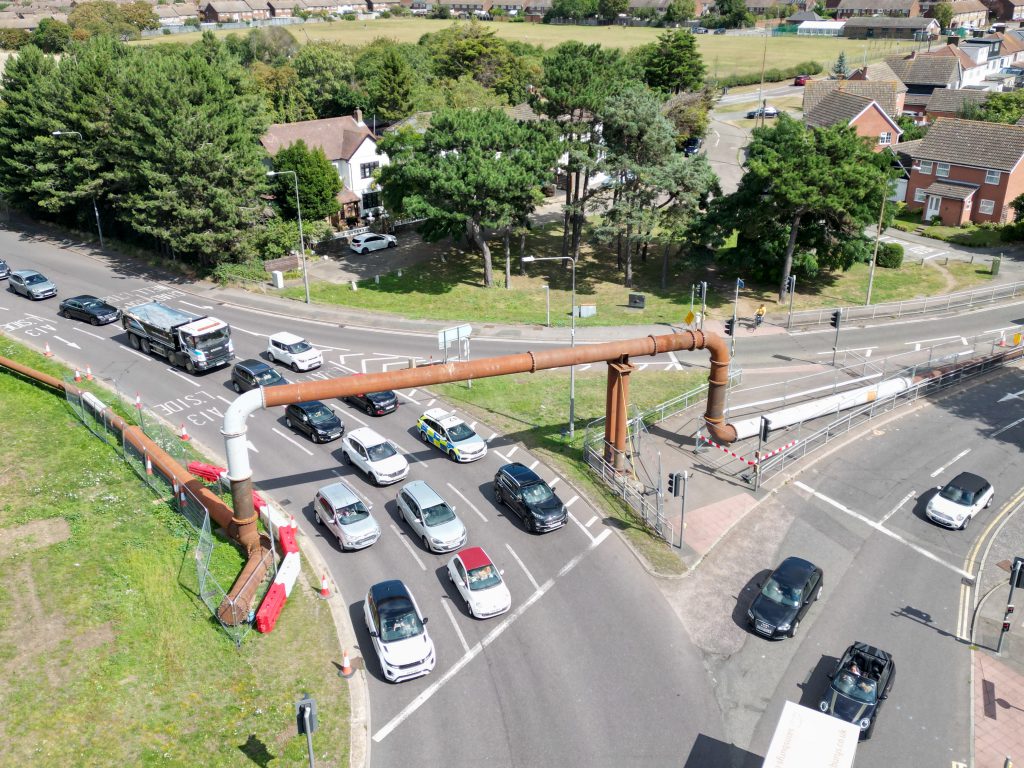 1.2km of overpumping was installed, including 16 pipe bridges, to allow the team to safely reline the sewer while avoiding disruption on the local roads. Over 800m length of UV liner was installed in the 900mm dia pipe. One of the longest installations of this lining at this large diameter.
There was a huge amount of customer and stakeholder interaction throughout the project – maintaining access to homes, making sure that safety of pedestrians and passers-by was top priority. The overground pipe has now also been removed one week ahead of schedule.
Well done to the Barhale and alliance team for delivering this complex project to protect the sewer network! Vaidas Kuprys, Louis Bubb, Sean Regan, Mustafa Cakir, Michael Blades, AJ Velo-Everest and everyone else involved!