Congratulations to our team at Sussex Gardens Trunk Water Main Replacement
11th April 2017
A huge congratulations to our team at Sussex Gardens who have been awarded a Considerate Constructors Gold National Site Award for their work for Thames Water.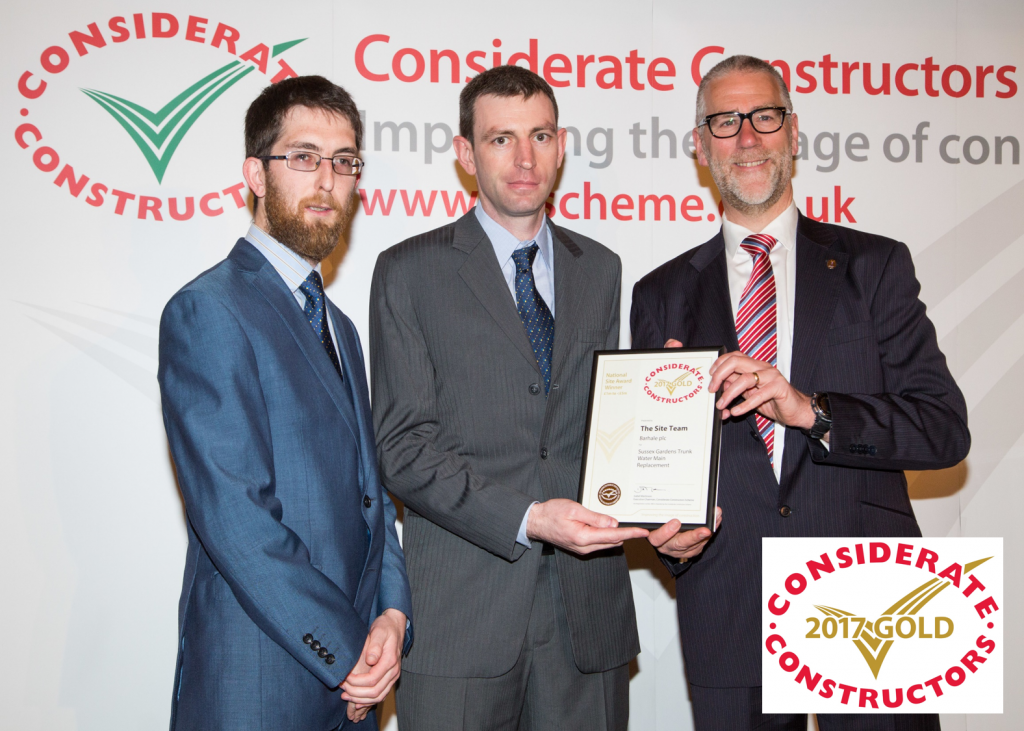 Barhale were contracted By Thames Water and Crossrail to re-lay 200 year old Victorian Cast trunk water mains in Sussex Gardens, in close proximity to the Paddington tube and main line station.
This was necessary for settlement mitigation as a result of the Crossrail TBM passing under the area in late 2012. Barhale were awarded this work due to their experience of working with large diameter water mains in Central London.
John Prendergast, Contracts Manager, said: "As a site team we were delighted to win this gold award following on from the silver award on phase 1 of the site in 2016. It was a massive effort from the team to get those extra points in a very tight high profile site and thanks to our clients Thames Water and Crossrail who were very supportive of our efforts."
A huge achievement by the whole team! WELL DONE!