Innovative project to rehabilitate sewers in live flow conditions wins Anglian Water award
10th November 2020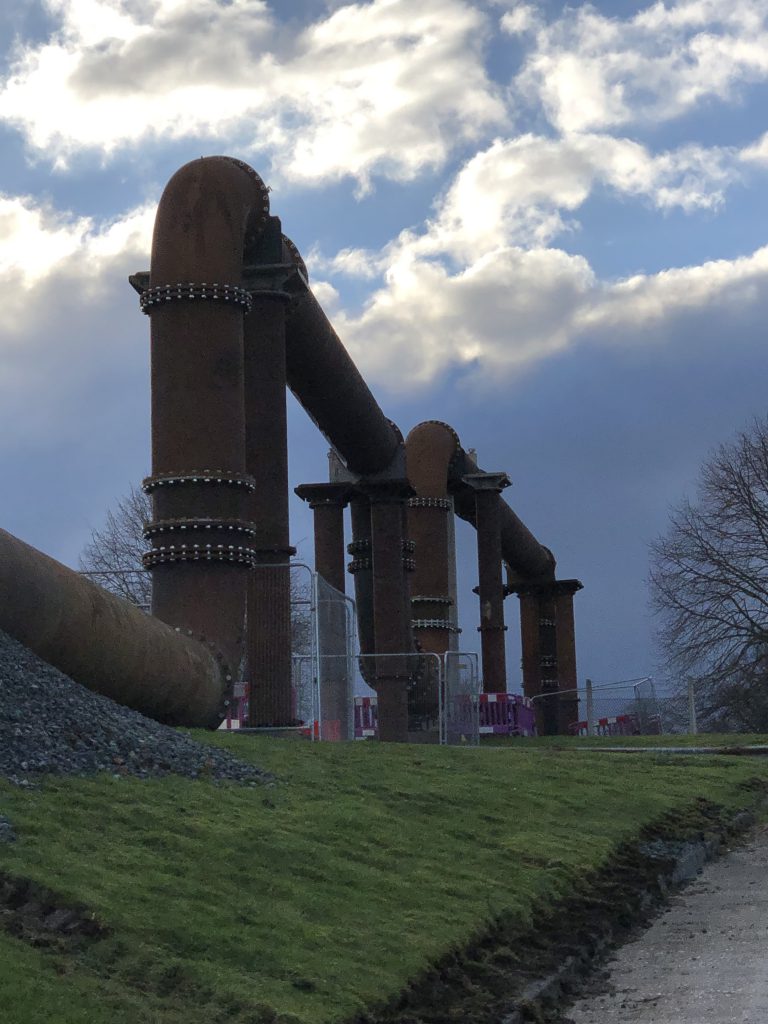 Our Eastern team is celebrating double success following the successful introduction of new methods to complete a key sewer rehabilitation in Cambridgeshire and, with partners in the @one Alliance team, winning a "Highly Commended" in the Innovation category of Anglian Water's Supplier Awards.
As a partner in the @one Alliance (the collaboration set up to deliver Anglian Water's capital investment programme), Barhale was appointed principal contractor to carry out the work at Potters Way, in Peterborough. It was necessary to address the corrosion of the original concrete pipes that had occurred naturally over time due to Hydrogen Sulphide released from sewage flows. Investigations revealed that 430metres of up to 1500mm diameter concrete pipe needed to be renewed.
Working alongside partners within the @one Alliance, the design team (led by Lee Forth – Technical Manager, Sweco and Alex Ding, Design Engineer, Eastern Region) was able to come up with a solution which allowed the section of pipe with the largest diameter to be refurbished by slip lining GRP pipe sections into the host pipe in live sewage flow conditions.
The live flow installation was a first for the @one Alliance and was successfully undertaken by the Barhale site team. It removed the need to overpump flows – which could vary from 900l/s to 4000l/s in storm conditions – reducing project costs and the level of disruption to residents and road users.
The pioneering approach was noted by the judges of Anglian Water's Supplier Awards who commented, "This is a lovely example of a team using innovative approaches to maintain and utilise existing assets on a larger scale than previously attempted. This submission demonstrated doing the basics brilliantly as well as putting our customers at the heart of what we do."
The Barhale site team (led by Colin Handley, Construction Manager, Skanska and managed by Brian Charlton, Site Manager, Bob Bryant, General Foreman and Will Pearce, Site Manager) was also credited with an exceptional customer satisfaction score, when customers' perception of the site team was surveyed.
Abigail Stevens (Project Manager, Eastern Region) praised the innovation and collaboration shown by the team in enabling the alliance to deliver another successful project on behalf of Anglian Water.
"As a team we are really proud of the work we have done here," she said. "There has been a real team effort not only to deliver these crucial works but also to find ways to do so that brought down costs and minimised disruption.
"The successful completion of these works will strengthen the resilience of the sewer here at Potters Way and ensure that it is fit for purpose for many more years to come."