Midland Metro Alliance: Pipers Row to reopen
4th September 2018
Pipers Row will reopen to traffic and the diversions on Tower Street, Castle Street, Queen Street, Berry Street and Lichfield Street will be removed on Sunday 2 September 2018 as work on the second phase of the Wolverhampton City Centre Metro extension reaches another milestone.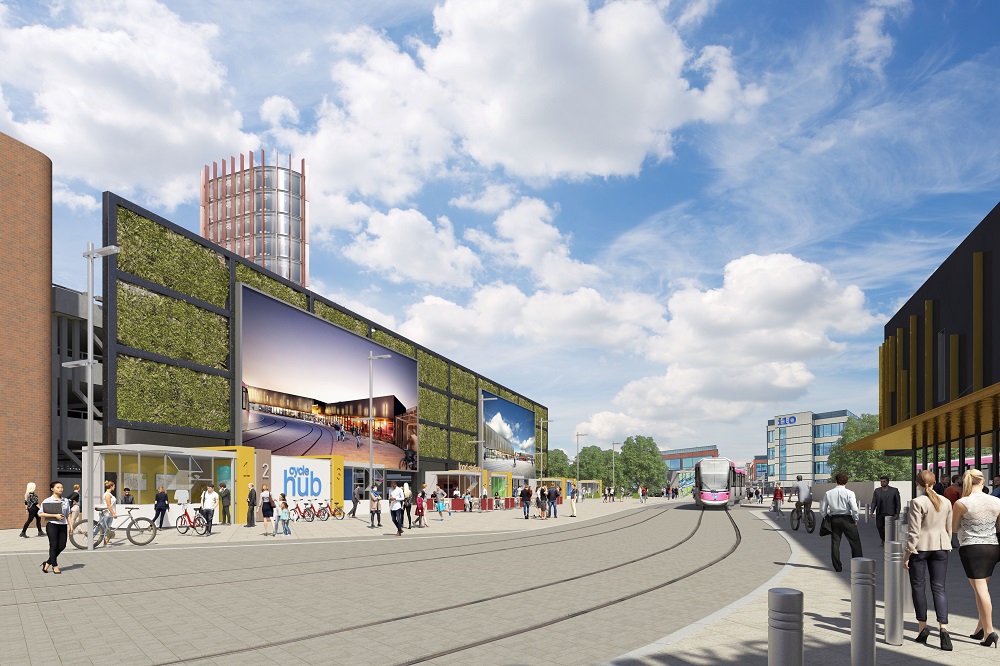 Although all vehicles will be able to use Pipers Row, a diversion will remain in place for access to Pipers Row directly from Bilston Street. Access to Pipers Row will be restricted from the junction with Railway Drive / Lichfield Street for some vehicles. Vehicles wishing to access Pipers Row from the right-hand turn on Bilston Street will need to follow the diversion via St Georges Parade and Garrick Street before turning left into Pipers Row at Bilston Street. This diversion will be in place until new traffic signals are installed at the right-turn junction in October.
Bus services affected by the closure will also return to the bus station on 2 September. However, as the opening of Pipers Row coincides with the bus operator's autumn timetable revision, please visit www.networkwestmidlands.com to view any changes to services.
Railway Drive will remain closed as work on phase three of the project continues. There will also be ongoing footway and public realm improvements in and around Pipers Row, throughout the autumn.
Councillor Roger Lawrence, Leader of the City of Wolverhampton Council and portfolio holder for transport on the West Midlands Combined Authority (WMCA), said: "The reopening of Pipers Row in time for the start of the school term is great news for Wolverhampton. This Metro extension has a key role to play in unlocking further investment and jobs, not just in Wolverhampton but across the Black Country."
Laura Shoaf, Managing Director of Transport for West Midlands (TfWM), which is part of the WMCA,   said: "This extension has reached a major milestone and the fact that we are already at such a key stage in the project is good news.  When operational, the Metro extension will not only bring fantastic benefits to the city, but will play an important part in creating a transport network that helps bring greater prosperity to the West Midlands."
Alejandro Moreno, Director of the Midland Metro Alliance, which is building a series of extensions to the Midland Metro for the WMCA and TfWM, said: "We are delighted to be reopening Pipers Row to traffic as the summer holidays end and would like to take this opportunity to thank everyone for their patience and understanding during this time. We still have some work to do in and around Pipers Row, but this will be less disruptive to the local businesses and travelling public than the works we have been doing over the summer."
The extension, forms part of the wider £150m Wolverhampton Interchange to regenerate the city's transport hub and provide an attractive gateway to those entering the city by rail, bus or Metro services.
When operational, after construction of the new railway station is complete, trams will serve two additional Metro stops; one at the city's bus station on Pipers Row and one at Wolverhampton Railway Station, allowing easy interchange with other modes of public transport.